Not sure what to do after school? 
The decision of what to do after school is a big one and it may be daunting for many students. We have put together some resources about common post-18 options to help you navigate the various choices available to you (click the links in bold): 
University
Check out our resources giving some reasons to go to university to help you consider this option and common myths about university to sort the fact from the fiction. If you decide to go to university, there are a number of decisions that accompany this:  many which we address below.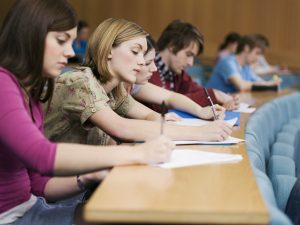 Gap year
Many students take a year out between finishing school and starting university. UCAS's page on gap year ideas will give you some ideas and resources to help you make the most out of a year out. 
Apprenticeships
A choice that allows you to enter the workforce while continuing to learn. Amazing Apprenticeships hosts a large amount of information about how to search and apply for apprenticeships. There is also a growing number of higher apprenticeships, which allow apprentices to study at a degree level while working, this resource,  Higher level apprenticeships, has more on this. 
Work
Some people want to go straight into work after their schooling has finished. The National Careers Service, Get a Job, website has resources on finding and applying for jobs, as well as developing employability skills. Remember that going straight to work doesn't mean you've closed the door on further learning; many people re-visit their education later on in life to upskill in their chosen field or take a course in something completely new.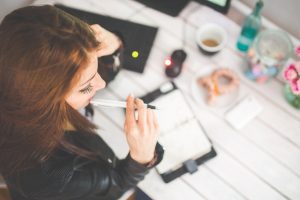 Choosing a university
If you aren't sure which university you want to apply for, UCAS is your central site for university information. The site holds a wealth of information about courses available, Because there is such a large number of options, it might be worth considering the below questions to narrow down your search:
Courses they offer – Do they offer a course you actually want to study? 
Location – Are they too close or too far away from home? Are they in a big city, small town or rural area?
Campus – Are they a 'campus university' (all their buildings are close together in one place) or 'city university' (their buildings and accommodation spread across the city where they are based)? Do you like the look and feel of the campus?
Accommodation – What is their university accommodation offer? Or if you're planning on renting privately, what is the availability/cost of housing?
A large number of universities are still offering virtual open days for students to get a feel for campuses from their own homes. This blog lets you know how to get the most out of virtual open days.
Personal Statements
See our personal statements page for information on writing a great statement to accompany your UCAS application. 
Finance
You will apply for student finance through the government's Student Finance website.  
Student Finance England's online guide for 2022/2023 breaks down how an application for student finance for undergraduate students will be assessed and paid. This will give you an idea of how 2022/2023 student finance will look like, but this is subject to change by the government. 
This resource,  Lets not focus on student debt, explains a bit more about student finance and why you shouldn't be worried about it!
You may also be interested in…