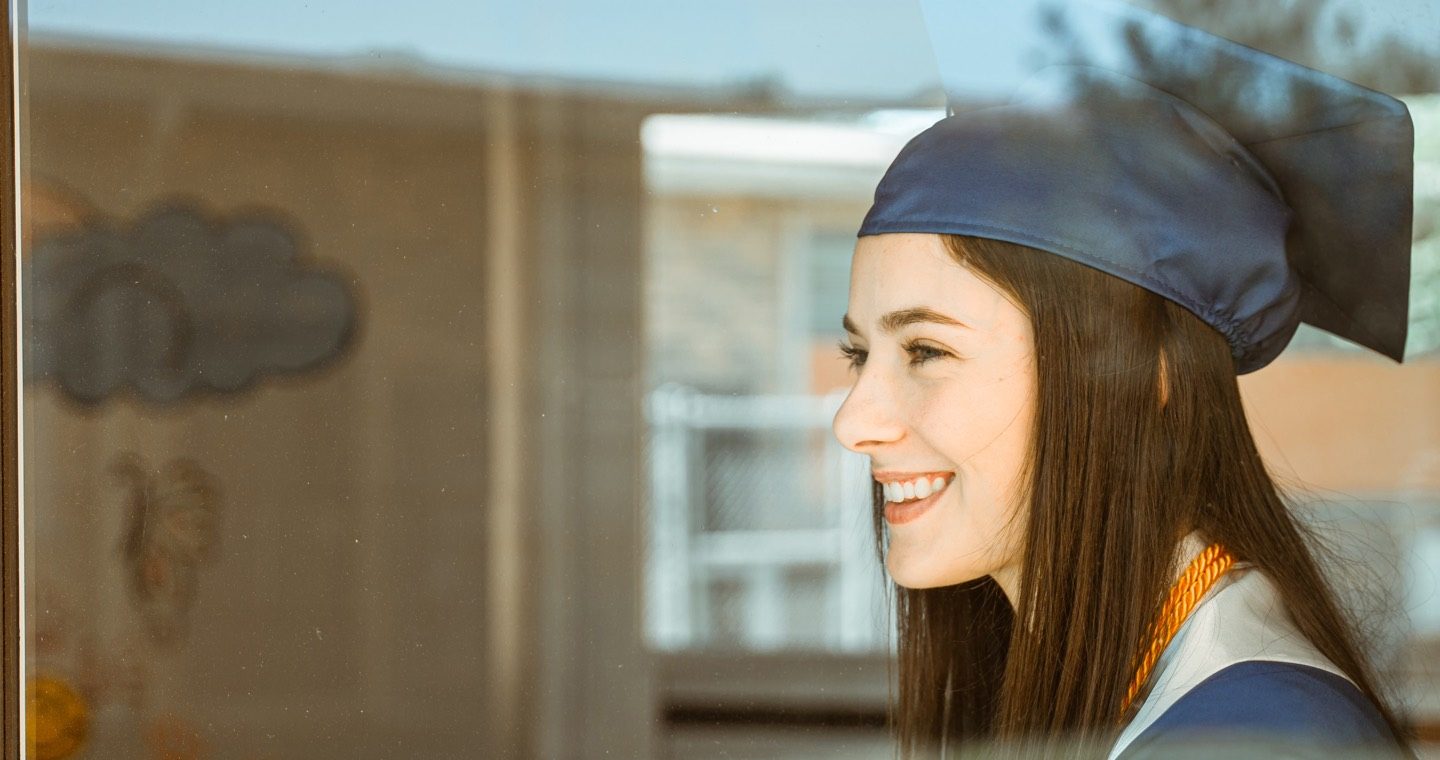 Cookie and privacy policy
Introduction
This is the Oxford Brookes University website privacy and Cookie policy. Please read it carefully as you should only submit information to us through this site if you agree we may use it in accordance with this policy.
We collect certain basic information about you when you visit our website. We recognise the importance both of keeping that information secure and of letting you know what we intend to do with it.
We may amend our policy to reflect changes to our business, website or to data protection law or legislation. We therefore ask you revisit this policy on a regular basis to ensure you are familiar with its terms.
This policy only applies to our website; if you follow a link out of our site or leave our site in some other way, this policy will no longer apply.
Who we are
This website is provided by Oxford Brookes University, a provider of education and related services and facilities. More information about Oxford Brookes University may be found by visiting out main website at https://www.brookes.ac.uk
Oxford Brookes University (OBU) will be the Data Controller of any personal data that you supply.  This means that they will make the decisions on how your data is used and for what reasons. You can contact OBU's Information Management Team on 01865 485420 or email info.sec@brookes.ac.uk.
General website privacy and cookie policy
Policy relating to personal sensitive data
General website privacy and cookie policy
The information we collect
We collect information from you:
when you complete our on-line forms
by means of 'cookies' when you use our site, and
in the form of 'traffic data'.
On-line forms
In general, we will collect the information we need to provide you with the service to which the form relates. For example, if you subscribe to e-Newsletters, we will collect your name, email address and your area of interest. We will use this information to send you relevant information. You may unsubscribe from this service at any time.
Where we ask for more information to help us improve our services, over and above the basic required information, your response is voluntary and you are free not to provide us with more information if you would prefer not to do so.
Cookies
Cookies are small text files that are stored on your computer's hard drive by websites you visit to enable the site to 'remember' who you are. In general, cookies are only visible to the site that serves them, not to other websites. 'Serves' means places on your computer's hard drive.
The Cookies we use
We use the cookies on this website to help you navigate our website efficiently, perform certain functions and to collect site statistics.  These cookies do not store any personal information that would, on its own, allow us to identify individual users of this service without your permission.
The Oxford Brookes University use a number of suppliers (3rd Party) who also set cookies this websites on our behalf in order to deliver the services that they are providing. If you would like more information about the cookies used by these suppliers, as well as information on how to opt-out, please see the information in the tables provided below.
Please be aware that restricting cookies may impact on the functionality of the Oxford Brookes University website and could mean that key features do not work properly. We strongly recommend allowing cookies from this website so that we can provide you with a full service.
To help you make an informed decision, we have categorised the cookies used on this site into two categories;
Necessary cookies – these cookies are fundamental to ensure the site works correctly.
Optional cookies – These cookies could help us track how you use the website so that we can improve the information and experience provided to you. They may also provide additional features by 3rd party providers to allow you to socially share content or comment on this website.
The cookies used on this site are explained in the tables below
Necessary cookies
| | | | |
| --- | --- | --- | --- |
| Provider | Cookie | Expires | Description / Purpose |
|  Oxford Brookes University | ASP.NET_SessionId | End of session | This session cookie is used to store anonymous details about the pages visited by you on this website and is required to provide this functionality to you. If you do not allow this cookie this website will not work correctly. |
|  Oxford Brookes University | AcceptCookies | Never | This cookie that tells us that you have accepted cookies from this site and allows us to stop showing you the same message each time you visit the site. |
Optional cookies
Provider

Description / Purpose

Google Analytics

These cookies are used to collect information about how visitors use our site. We use the information to compile reports and to help us improve the site. The cookies collect information in an anonymous form, including the number of visitors to the site, where visitors have come to the site from and the pages they visited. We use this Plug-in to allow us to provide a better user experience to you and only use it on the basis that Google adheres to its own Privacy Policy.

The Google Privacy policy

Add This

These Cookies are used to collect information from visitors to our site. The cookies will gather analytics on how often the webpage is shared. We use Add This to help us market our business using Social Sharing functionality. We use this Plug-in as a convenience for our users and only use it on the basis that Add This adheres to its Privacy Policy.

The Add This Privacy Policy

YouTube videos

These Cookies are used by YouTube follow your preferences and track the usage of content supplied by YouTube. The Cookies collect information in an anonymous form to help you keep your preferences when viewing content and to supply you with tailored relevant search results. If you have a Google account and are logged in this data can be linked to your personal profile.

YouTube Privacy Policy

https://www.google.co.uk/intl/en/policies/privacy/
I have  optional cookies on this website.
How to control and delete cookies
The Oxford Brookes University will not use cookies to collect personally identifiable information about you unless you willing provide it. However, if you wish to restrict or block the cookies which are set by this website, or indeed any other website, you can do this through your browser settings. The Help function within your browser should tell you how.
Alternatively, you may wish to visit www.aboutcookies.org which contains comprehensive information on how to do this on a wide variety of browsers. You will also find details on how to delete cookies from your computer as well as more general information about cookies.
For information on how to do this on the browser of your mobile phone you will need to refer to your handset manual.
We do not use 'spyware', that is web bugs or hidden identifiers or other similar devices to gain access to information, store hidden information or to trace your activities.
Traffic data
We keep a record of traffic data which is logged automatically by the server. This includes your IP address, the website address you visited before ours, the website address you visit after leaving our site and which pages you visit on our site. We do not store or analyse this traffic data in a way that identifies any individual. We also use Google Analytics for site statistics – see 'Cookies' above for details of how this works.
What we do with your information
How we use it
We use your information to provide you with relevant support, information or other content and services that you request.
We will keep you on our mailing lists until you ask us not to contact you further. See 'Finding out more' below for details of how to opt-out of mailings from us.
We will share your information with the Members of the Study Higher Partnership. These are University of Reading, University of Oxford, Oxford Brookes University, Buckinghamshire New University, Aylesbury College, Swindon College, Abington & Whitney College, Ruskin College Oxford, Amersham & Wycombe College and Activate Learning.
When we share it
We may disclose your information to third parties in certain circumstances.
Suppliers who process information on our behalf, such as our IT service providers. They will have incidental access to your information but will be obliged to act only on our instructions and to keep your information secure.
We may disclose your information to law enforcement or regulatory bodies if required to do so by them.
We may also disclose your information to a third party in the context of actual or threatened legal proceedings or if otherwise required to do so by law.
Your information will not be disclosed to or shared with any third party except as specified above.
How we keep it secure
Only authorised personnel and contractors have access to your information.
We will keep your information secure by taking appropriate technical and organisational measures against its unauthorised or unlawful processing and against its accidental loss, destruction or damage.
Policy relating to personal sensitive data
Why do we need your data?
We require your data so that we can monitor and evaluate who is engaging with our website and the resources available.
As part of the Uni Connect Programme (formerly National Collaborative Outreach Programme), Study Higher has specific geographic areas and groups that we are aiming to work with and will therefore require data from you to ensure that we are meeting these aims.
OBUs legal basis for collecting this data is:
You consent to providing it to us
If OBU asks you for sensitive data such as; racial or ethnic origin, political opinions, religious or philosophical beliefs, data concerning health, OBU will use these data because:
You have given OBU explicit consent to do so
OBU will use personal data which you have knowingly made public
OBU need to use this data for scientific or research purposes.
What types of personal data will Oxford Brookes University use?
As part of our on-line forms and on-line registrations we would like to collect a range of demographic and personal sensitive data about you.  This includes things such as:
Name
Postcode
School
Eligibility for free school meals
Ethnicity
Who will OBU share your data with?
The personal data that we ask you for, such as name, date of birth, and your home postcode, we will use to link your information to data held in national datasets so that we can see whether our activities have an effect upon your later educational and employment outcomes. As part of our evaluation, and the wider Uni Connect evaluation, your data may be shared with:
The Higher Education Funding Council for England (HEFCE)
The Higher Education Access Tracker (HEAT)
The Higher Education Statistics Agency (HESA)
National Pupil Database (NPD)
University and Colleges Admissions Service (UCAS)
CFE research (Uni Connect national evaluator)
Study Higher partners and associate partners, full list can be found here.
Will OBU transfer my data outside of the UK?
No
What rights do I have regarding my personal data that OBU holds?
You have the right to be informed
You have the right of access to your data
You have the right to correct data if it is wrong
You have the right to ask for your data to be deleted
You have the right to restrict use of the data we hold
You have the right to data portability
You have the right to object to OBU using your data
You have rights in relation to using your data automated decision making and profiling
Where did OBU source my data from?
We collect information from you:
When you complete our on-line forms
By means of 'cookies' when you use our site
In the form of 'traffic data'
Are there any consequences of not providing the requested data?
No.  There are no consequences to you not providing data or with asking for your data to be deleted or changed in the future.
Will there be any automated decision making using my data?
No.
How long will OBU keep your data?
Uni Connect and the Study Higher programme are anticipated to finish in July 2023.
Study Higher is using the Higher Education Access Tracker (HEAT) to help us link to large administrative datasets, and our partner universities also use this system (Oxford Brookes University, University of Oxford, Buckinghamshire New University, and University of Reading).  Once the Study Higher programme is complete each of our partner universities will retain a copy of your data in HEAT so they can continue to follow your progress when the project ends.  For more information about HEAT and how it uses your data please go to: www.heat.ac.uk
Any other data that has been supplied to Study Higher will be securely deleted/destroyed at the end of the programme.
Who can I contact if I have concerns?
You can contact the Information Management team.
Postal Address: GDPR Queries, Information Management Team, IT Services, Room 2.12, Gibbs Building, Headington Campus, Gipsy Lane, Oxford, OX3 0BP
Email:  info.sec@brookes.ac.uk
Tel: 01865 485420