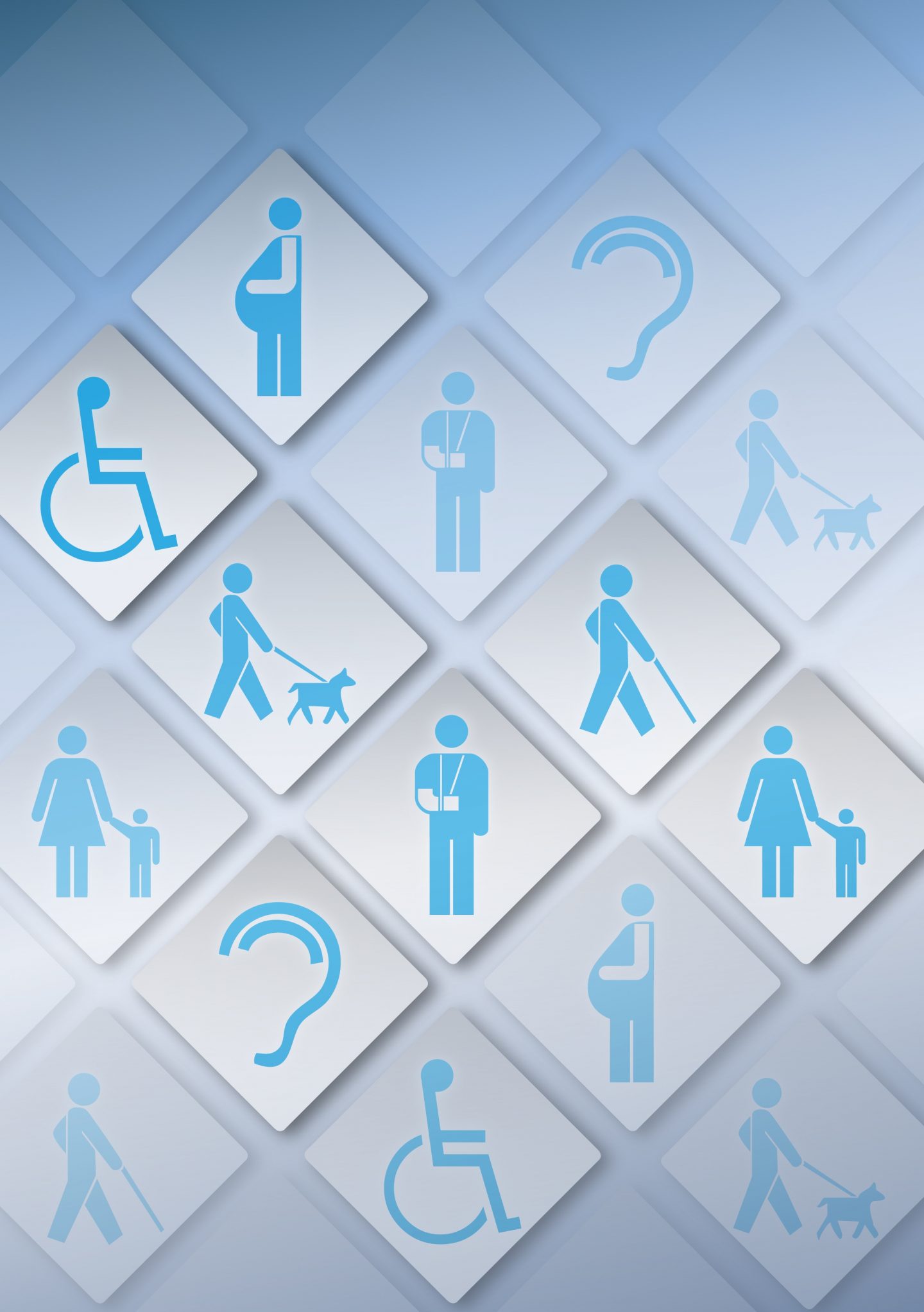 Disabled learners
Information, useful links and a webinar recording about accessing higher education as a disabled learner.
Who is a 'disabled' student?
Under the Equality Act, disability is defined as:
'a physical or mental impairment which has a substantial and long-term adverse effect on your ability to carry out normal day-to-day activities'. (Disability Rights Uk)
Some examples of disabilities eligible for additional support in higher education*:
Specific learning difficulty (dyslexia, dyspraxia, attention deficit disorder, attention deficit hyperactivity disorder)

Long term health condition (including epilepsy, chronic fatigue syndrome, diabetes, Crohn's disease)

Autism spectrum condition (autism and Asperger syndrome)

Visual impairment

Hearing impairment

Mental health conditions

Physical impairment or mobility difficulty (including cerebral palsy,

fibromyalgia, arthritis)

Speech, language or communication difficulty
* post-18 education, for example at college or university
Applying to college or university
For university courses, a good place to start looking for support as a student with disabilities, whatever your disability, is the UCAS website (link below). The site has information about:
Colleges each offer support in a variety of ways so it is important to contact the colleges that you are interested in attending to see how they can help. Under the finance section below are a couple of links regarding funding.
Support available for students with a disability offered by some local higher education institutions (HEIs) and further education colleges (FECs):
The table illustrates some of the support available at the institutions but is not necessarily their complete package therefore we suggest you check with the individual institutions to obtain details of their full suppport service.
Support Offered
Oxford Brookes University
University of Oxford
Buckinghamshire New University
University of Reading
Abingdon & Witney College
New College Swindon
Pre entry
The institute is a registered Disability Confident Leader
✔️
✔️
✔️
✔️
✔️
Support to apply for the Disabled Studnts Allocance (DSA). This can be used for a variety of things including: equipment, eg computer, software, specialist 1:1 study skills support, mentoring, IT training.
✔️
✔️
✔️

✔️ A&WC will discuss individual needs and work to ensure accessibility based on the needs of individual applicants

✔️
Registration with the institute's support service to ensure support
✔️
✔️
✔️
✔️
✔️
Inclusive Support Plan – to access support and exam arrangments
✔️
✔️
✔️
Assessment for dyslexia/Specific learning difficulties (SpLD)
✔️
✔️
✔️
✔️
Specific induction day/tour
✔️
✔️
During studies
Dedicated/named advisors
✔️
✔️
✔️
✔️
coursework extension/exam adjustment if required
✔️
✔️
✔️
✔️
Accessibility e.g. blue badge parking
✔️
✔️
✔️
✔️
✔️
Prioity accomodation if eligible
✔️prioity given
✔️each college has a number of adapted rooms
✔️
✔️
not applicable
not applicable
A range of non-medical help which might include:
mentoring
tutoring
support workers scheme – initiative to liaise with your support from external providers if required e.g a British Sign Language Interpreter or Specialist Notetaker.
counselling
skills support
a safe space/room
✔️
✔️
✔️
✔️
✔️
Assisted technology equipment
✔️
✔️
✔️
✔️
✔️
Career planning including support with placements
✔️
Post study
Graduation support
✔️
HEI/FEC support page links
Oxford Brookes University FAQs
University of Oxford
Buckinghamshire New University
University of Reading
Abingdon & Witney College
New College Swindon
Table correct as of August 2022
'Accessibility in higher education' booklet
In this resource you will find helpful links and information about the sort of support that is available at college or university, where to find help, an application help list and suggestions for questions to ask on your university open day.
Download the booklet by clicking the link below.
Webinar recording
The webinar covers key steps you need to take before and after applying to higher education to ensure you have access to the support you are entitled to. There is also the chance to hear from former university students about their experiences accessing disability support.
Speakers: 
Jodie Evans, Graduate Ambassador, Oxford Brookes University
Mary Drennan, Disability Support Allowance Advisor, Oxford Brookes University
Harry Gable, Parliamentary Assistant
Apprenticeships
In addition to a helpline, Disability Rights UK also produces a range of free education factsheets and guides for disabled students, trainees and apprentices on post 16 education and training. You can access these by clicking the link below.
Disability Rights UK also have an Into Apprenticeships 2022 guide which has lots of information about things like how to find an apprenticeship, whether the training will be accessible and what support is available in the workplace.  It also contains inspirational stories by disabled apprentices, about their personal experiences and challenges, plus lots of other help and websites. You can download the guide below.
Additional information
The Special Educational Needs and Disabilities Information Organisations Group (SENDIOG) has links to organisations who can provide free and impartial advice to children, young people and their families. You can access their information via this link: SENDIOG
The Council for Disabled Children website offers some resources, accessible via their education and resources page, which include guidance, advice and toolkits on both education policy and practice for professionals and families.
You may also be interested in…