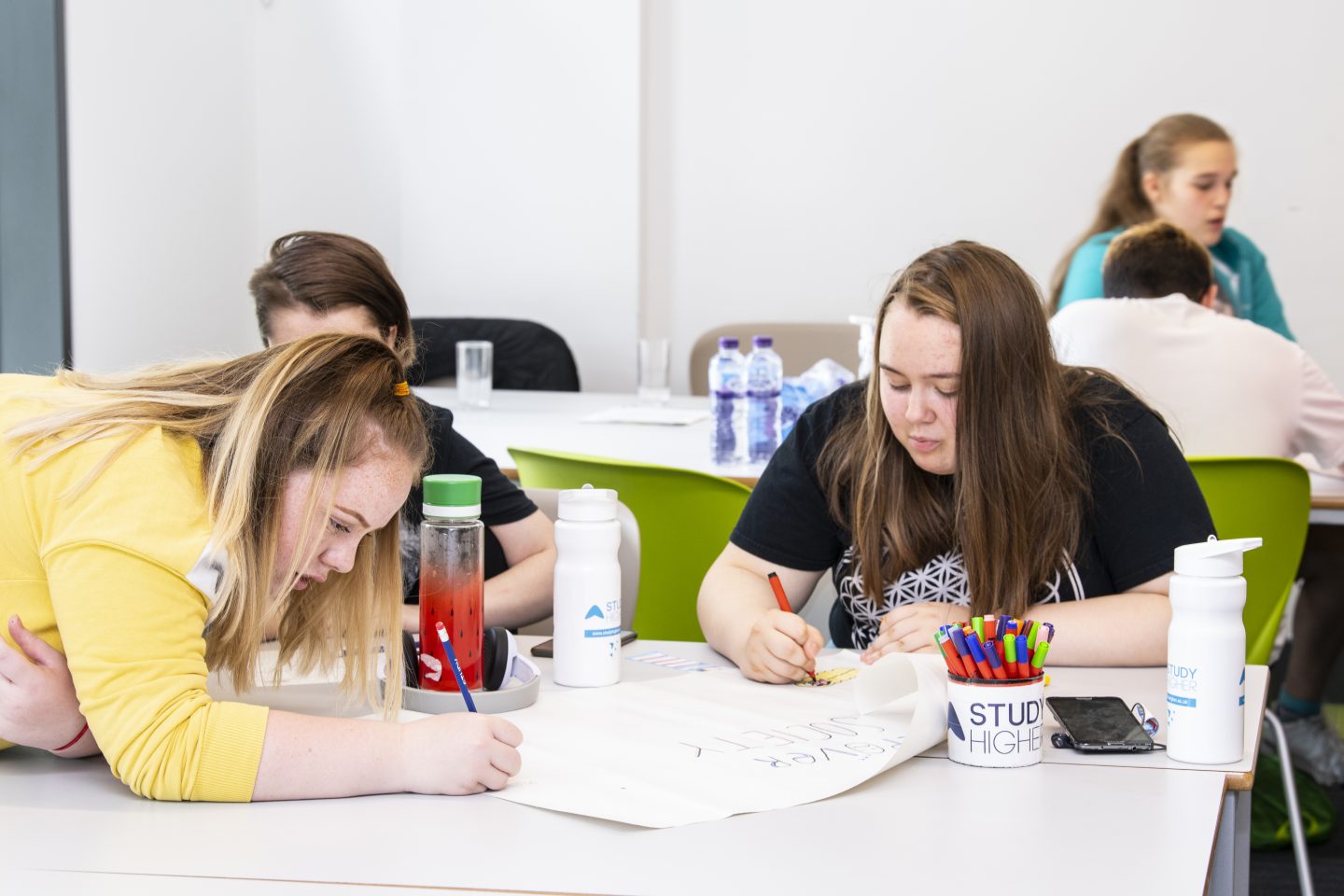 Young carers
Find out more about support for young (adult) carers and projects that you can get involved in.
A young carer is someone who helps look after someone in their family, or a friend, who is ill, disabled, has a mental health condition or misuses drugs or alcohol.
Young carers on tour!
Study Higher are excited to announce a programme of events for young carers and young adult carers taking you to visit different university campuses across Berkshire, Buckinghamshire, Oxfordshire and Swindon.
On the day you will get to experience a bit of university life and find out about different routes through education alongside other young carers like yourself. You will also have the opportunity to speak to student ambassadors with similar lived experience to you and find out about their journey.
All transport, lunch and activities will be provided for you free of charge.
When
The next event is taking place on Saturday 19th February 2021 from approx. 10.30am-3pm
Who can take part?
Any young carer or young adult carer aged between 13-18. You must live in Berkshire, Buckingshamshire, Oxfordshire or Swindon (or go to a school in one of these regions).
Where
The next event will take place at Reading University. Register using the form below.
If you would like more information or have any questions please email: youngcarers@brookes.ac.uk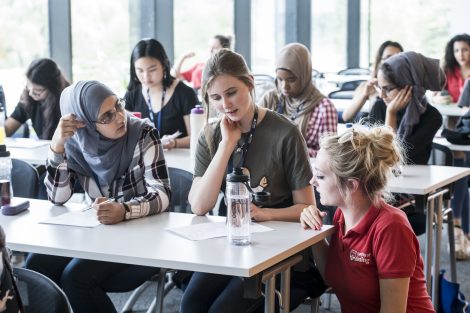 Reading University Visit
The next event will take place at Reading University on Saturday 19th February 2022.
Oxford University Visit
On 23rd April 2022 there will be a trip to Oxford University. Registration to attend this trip will open in March 2022.
Young adult carer support at university
The below table shows the support provided for young adult carers by some different universities.  It is important to research support that you are eligible for whilst looking into higher education. Please check out the young adult carer support pages at the institutions listed for more information.
| | | | |
| --- | --- | --- | --- |
| Support offered  | Kings College London | Oxford Brookes University | University College London |
| Pre entry  | | | |
| Can contact a dedicated member of staff for support (book an appointment) |                       ✅ |         ✅ |                      ✅ |
| Gathering evidence of caring responsibilities | |         ✅ | |
| | |         ✅ | |
| During Studies | | | |
| Funding and Money Management |                       ✅ |         ✅ | |
| Student Welfare Adviser | |         ✅ |                       ✅ |
| Inclusive Support Plan | |         ✅ | |
| Wellbeing/Counselling services |                      ✅ |         ✅ |                        ✅ |
| Local support/peers and networks |                      ✅ |         ✅ | |
| Advice and Guidance Team |                      ✅ | | |
| Useful links  | KCL: Support and Advice for young carers  | Brookes student carers |  UCL: Students with caring responsibilities  |
The following universities also provide scholarships and bursaries for young adult carers:
This table was last updated on 7 September 2021.
Know your rights!
Watch the recording below to find our about your rights as a young carer, delivered by Young Carers Development Trust.
You may also be interested in…
Termly Newsletter Sign Up