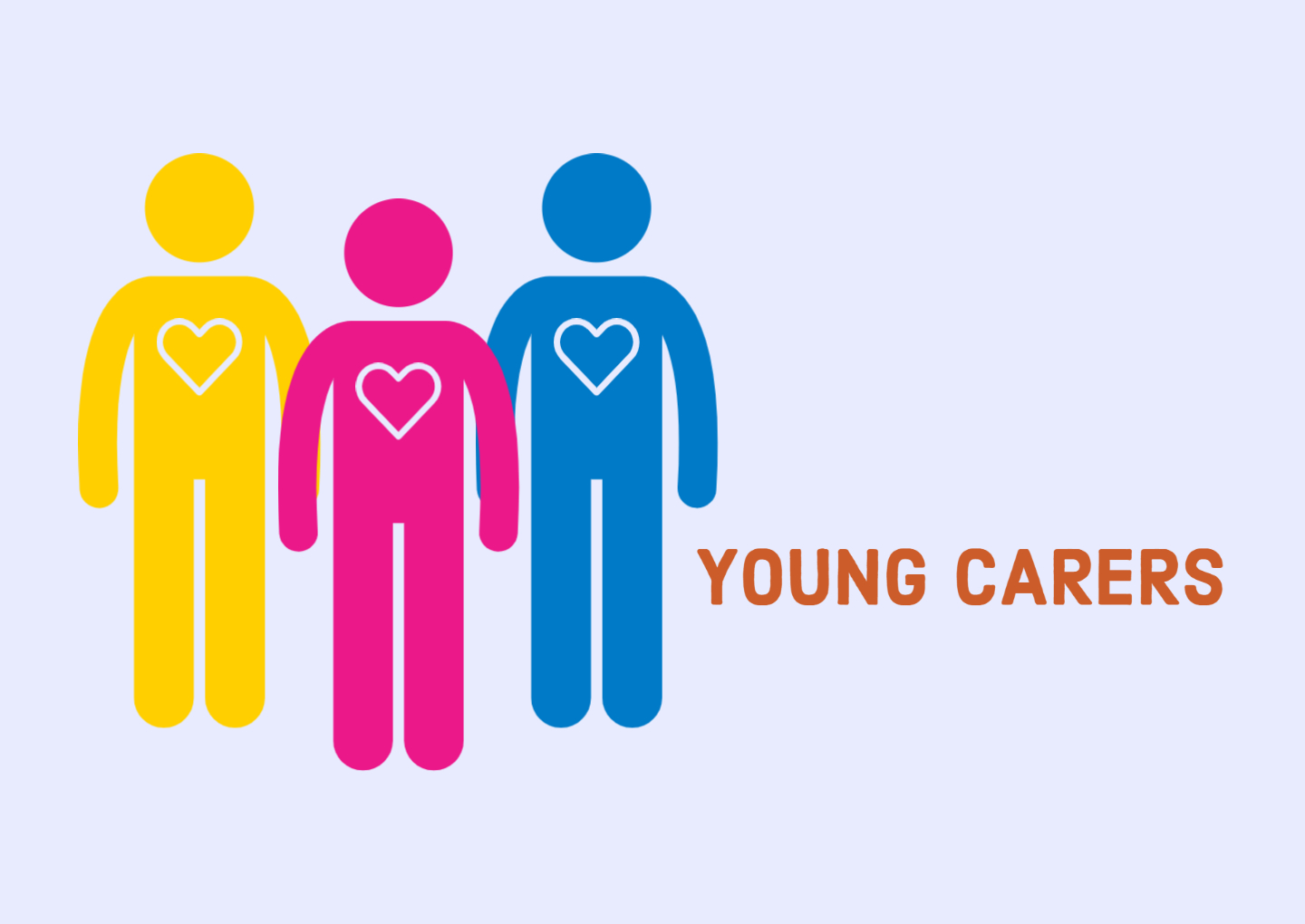 Young carers
Information about higher education support for students who are young (adult) carers
Who is a 'young carer'?
A young carer is someone under the age of 18, who helps, unpaid, look after someone in their family, or a friend, who is ill, disabled, has a mental health condition, misuses drugs or alcohol or is unable to care for themselves or anyone else. (The Childrens Society)
Young adult carers are young people aged 16–25 who care, unpaid, for a family member or friend with an illness or disability, mental health condition or an addiction. (Carers Trust)
Young carers on tour!
This is a programme of events for young carers and young adult carers to visit different university campuses and employers across Berkshire, Buckinghamshire, Oxfordshire, Swindon and beyond.  All transport is provided free of charge. See below for the list of events which will be updated regularly throughout the year.
To register to attend an event please fill in this registration form.
Date

Where?

What?

Deadline to apply

Saturday 30th September 2023
University of South Wales
This is another great opportunity to attend an open day at University of South Wales, Glyntaff Campus. You will be able to sample some subjects from health, science and sports (please see the subject list attached), go on a campus tour and meet student ambassadors. It will be good to compare the different South Wales universities you (may) have already visited and potentially see yourself studying in a different environment.

15th Sept

Tuesday 24th October 2023

Lanes Health employer visit

10 spaces only-Swindon priority

This is a fantastic opportunity to visit a thriving family worldwide company that promotes health and wellbeing with state of the art manufacturing systems. Lanes produces medicines, food supplements, natural products and confectionery that you will have seen on the supermarket shelves! You'll understand what job roles are involved for a successful global organisation and see how the products are sorted, packed and shipped out around the world. You can find out more about Lanes Health here.

15th Sept

Wednesday 25th October 2023

Trinity College, University of Oxford

We have been invited again to visit Trinity College, University of Oxford, for a whole day of informative and supportive activities and information. This is another fantastic opportunity to learn the history of the college, understand how to apply to Oxford, meet student ambassadors, go on a campus tour and eat the lunch they will provide! This university is truly an option for you in the future and a great chance to ask the questions that you really want to know!

15th Sept

Saturday 25th November

Oxford Brookes University

UniFusion: Ignite your potential

This is a full activity day that is inspired by culture, learning something new, building on your skills and providing the motivation you need to help you get to where you want to be. This university taster day is different from previous visits to Oxford Brookes and will involve different workshops including motivational, subject specific and creative sessions. Lunch will be provided and we hope that by the end of the day, you will leave feeling inspired and prepared for your next steps. A special guest has also been invited to welcome and meet you on the day

31st Oct
To sign up for the UniFusion: Ignite Your Potential event, on 25th Nov, please open the flyer and follow the link below.
If you have any questions, please contact: youngcarers@studyhigher.ac.uk
Testimonials from our Young Carers on Tour creative residential.
"Everyone was really welcoming and very understanding, it created a lovely atmosphere for the trip. The Ambassadors created a very safe environment, I felt like I could talk to them about anything. Overall it was a truly amazing experience, thank you!"
Young Carer
"Thank you for giving me this amazing opportunity, it has really changed my perspective. Thank you so much!"
Young Carer
"I wanted to send a massive thank you to the team for taking such good care of my child and for giving them this amazing opportunity - they were so full of energy and enthusiasm when they returned!"
Parent of a young carer
Applying to university
The UCAS students with caring responsibilities page is full of information including:
Who is a carer?
young adult carers
what support is available to carers in higher education?
four tips for carers who want to go to university
where to get more information and help
Fran's story
students with parenting responsibilities
other organisation links.
Support available for young (adult) carers as offered by some local higher education institutions (HEIs):
The table illustrates some of the support available at a few institutions. However the information below is not necessarily their complete package. Therefore we recommend that you check with individual institutions to discuss the range of support available for young carers.
Table correct as of September 2023.
Finance
The UCAS website has information about the types of financial support you might be eligible for and suggested questions to ask when you visit a college and/or university. Access the page here: scholarships, grants and bursaries.
The Children's Society also have information about how to manage your money and bills as a young carer. Access the page here: financial support for young people.
Take a look at our webinar below to find out about life as a university student and young carer. 
Apprenticeships
As a young (adult) carer you will already know that blending study and caring isn't always easy but completing an apprenticeship is definitely NOT impossible and a choice that can have advantages.  'Action for Carers' offer lots of tips and advice on their website:
Take a look at our webinar below to find out more about 'A day in the life of a young carer apprentice'.
Local Authority (LA)/Regional support:
Local councils and carers services are often able to support young carers in a number of different ways. The links for different services in each region can be accessed by clicking the links below:
Windsor and Maidenhead Council,
Bracknell Forest Council,
West Berkshire, Wokingham, Reading Councils
TuVida: support for carers in Reading & West Berkshire & Wokingham
Slough Council
Know your rights!
Watch the recording below to find our about your rights as a young carer, delivered by Young Carers Development Trust.
Sidekick
Sidekick is a confidential helpline for young carers in the UK aged between 13 to 18, and up to 25 for those with special educational needs and disabilities. Messages can be sent at anytime, about anything that's bothering you as a young carer.
The opening hours are:
Monday – 9.30 am to 7.30 pm
Tuesday – 9.30 am to 4.30 pm
Wednesday – 9.30 am to 4.30 pm
Thursday – 12.30 pm to 7.30 pm
Friday – 9.30 am to 4 pm.
Young carers can text 07888 868 059, Email: sidekick@actionforchildren.org.uk or click the link below for further details.