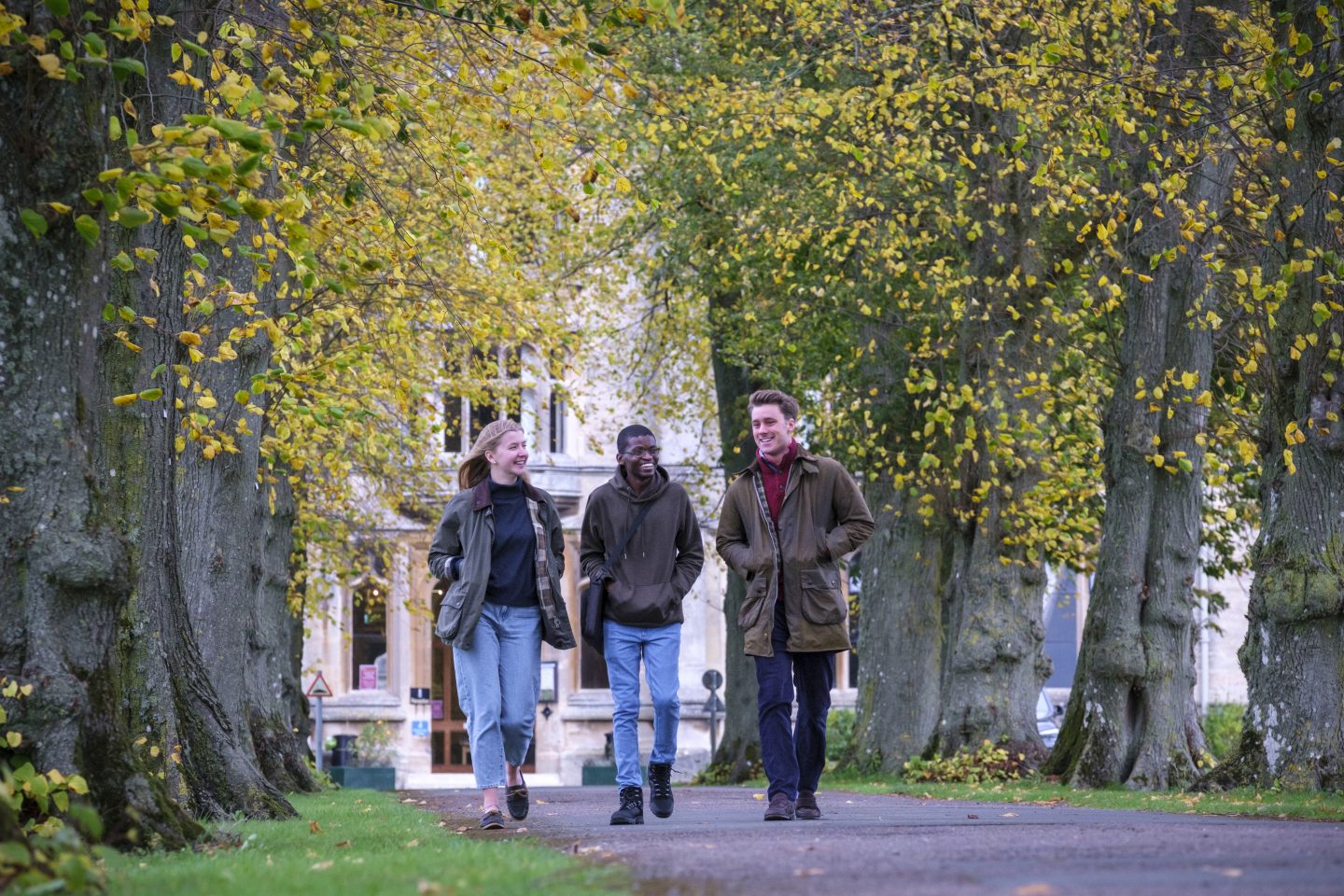 Royal Agricultural University
The Royal Agricultural University (RAU) has been at the forefront of agricultural education and a key contributor to the land-based sector for 175 years. Today, the RAU has more than 1,100 students and offers courses in agriculture, business, environment, wildlife, equine, farm management, real estate and rural land management.
The University, which is based in Cirencester, Gloucestershire, prides itself on its links with industry and all courses are designed to meet the demands of the employment market for land-based expertise, both in the UK and worldwide. 
Our courses are managed by experienced staff, all of whom are leaders in their fields and many of whom are involved in consultancy, research and training activities, both in the UK and overseas.
We will be delighted to welcome you on our campus and show you what RAU has to offer. We organise a range of in person and virtual events for students from Y7 up to Y13, as well as for teachers and parents. The events include Big Experience Days, Taster Days, Campus Tours, Open Days, Residential Summer Schools, guest lecturers, career talks and HE-related workshops on RAU campus or in schools and colleges. 
Contact:
Please contact outreach@rau.ac.uk to find out more about our outreach offer, events that we have coming up and how we can support you!