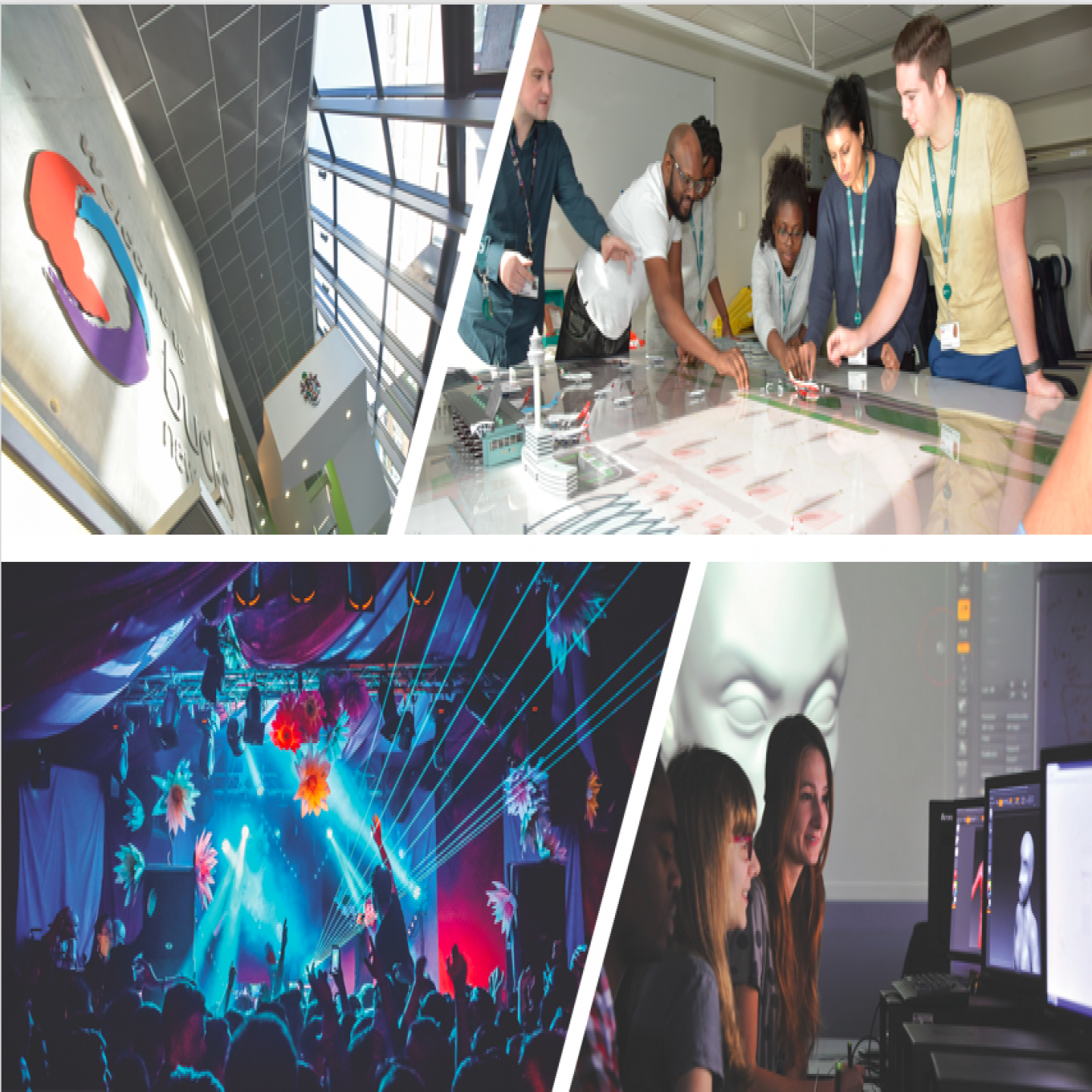 Buckinghamshire New University
With over 125 years of experience in the education sector Buckinghamshire New University (BNU) portfolio of courses is comprises the perfect blend of professional, practical and academic teaching. Meaning, whatever way you learn you are supported with courses ranging from creative and cultural industries, to the management and information management sectors and the public sector.
BNU has three main campuses: High Wycombe, Uxbridge and Aylesbury, with each  having direct links to London.
The High Wycombe campus features a range of state-of-the-art facilities including film, television, audio and music production studios, dance and performing arts studios, sport science laboratories, an events hall, gym and a four-story library, giving you access to journals, books and computer suites.
The University's Uxbridge Campus, in West London, is home to the nursing and healthcare practice courses. On this campus, you will have access to specialist clinical skills room and simulation mannequin, allowing you to practice a broad spectrum of technical skills in a supportive environment before going out on your placements. The University also recently got shortlisted for four awards with the Student Nursing Times Awards (SNTA).
Our alumni include television star and comedian Noel Fielding and London 2012 Paralympic and Olympic medalists Naomi Riches and Chloe Rogers.
Here at BNU, students are at the heart of everything we do. We believe that everyone with the potential to benefit from higher education should get the opportunity. Working in partnerships with schools and colleges we support bright talented young people, regardless of their social or financial background.
BNU are proud to have earned a Silver Award in the Teaching Excellence Framework (TEF) 2018, and to have been recognised for creating a supportive learning community with small class sizes, highly interactive teaching and focused employment-related studies.
Contact us:
Email Study Higher at Buckinghamshire New University at: studyhigher@bucks.ac.uk
If you are a member of school staff who would like to find out more about Study Higher opportunities from Buckinghamshire New University, please pop us an email.
Eligibility criteria may apply to access our programmes.