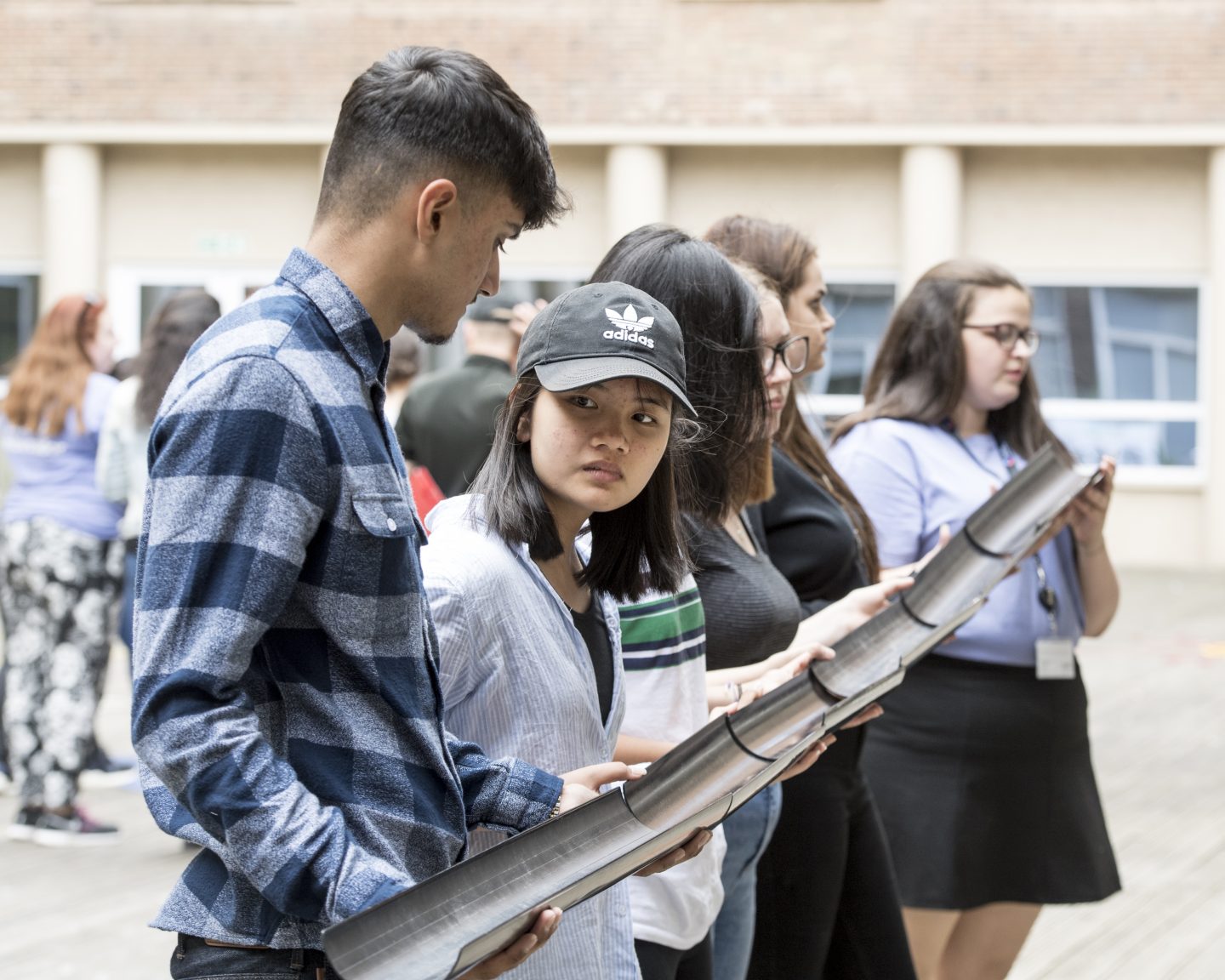 Future pathways (Berkshire)
What is Future Pathways?
Future Pathways is a free programme that has been running in partnership with Reading virtual school (Brighter Futures for Children) since 2022. It helps care experienced young people in years 9-11 learn about all the educational pathways available to them after they leave school. It also gives them the opportunity to socialise with other young people in similar circumstances.
This year we have partnered with the University of Reading to make sure this year's programme is better than ever!
Who is it for?
The programme is aimed at care experienced young people in years 9-11 in the following three local authorities:
Bracknell Forest
Reading
Wokingham
How much does it cost?
Future Pathways is completely FREE to attend, including transport and all refreshments.
When and where is it?
All the events for this year can be seen in the table below. At the bottom of this page is a downloadable leaflet with details of each event.
Date

 

Time
Event
Location
Tuesday 10th October 2023
18:00 -20.00
Launch Event

A chance for introductions and to explain what we will be doing over the programme, followed by a fun ice breaker activity.

Hosted at The University of Reading.
Thursday 16th November

18:00 -20.00
Further education choices

A workshop about post-16 options and how to make choices about further education study. And food!

University of Reading

Wednesday 13th December

09.00 – 15.00
Further education college visits followed by a meal out
The Henley College, Activate Reading and Berkshire College of Agriculture
Monday 15th January 2024

18:00 -20.00
Higher education for care experienced students

What to be aware of and to look out for as a care experienced person entering higher education

University of Reading

February date TBC

09.00 – 15.00
University visit

A visit to another university. This might be Oxford Brookes or Buckinghamshire New University.

TBC
Thursday 18th April

18:00 -20.00
Apprenticeships

Infomration about where to look and how to apply.

University of Reading
June date TBC

09.00 – 15.00
Apprenticeship visit

A visit to an employer offering apprenticeships

TBC
July TBC
18:00 -20.00
Celebration event

A fun time out to celebrate all your achievements

TBC
How do I book on?
To register your young person please complete the registration form below.
For more information or if you have any questions please contact Jo Ridley: jridley@brookes.ac.uk