If you are in Year 8 you have reached an important stage in your lives. It is time to create a future that builds on your interests and aptitude. Here is a collection of resources that provide you with information to help you discover your true potential.  
These resources may also be useful for parents/carers and schools staff to support young people to choose the best options that springboard them to a bright future. 
Choosing your GCSEs 
Choosing your GCSEs is a very exciting time and this might be daunting and feel like making a big decision. This is the first stepping-stone on your journey to success. GCSEs can open up a variety of career options.  
You may already know for sure what you want to do, you might have a few ideas but feel you don't know enough to decide or you might not know what to choose. Whichever the case "don't worry", help is at hand. Here are some links as a starting place to help you explore a variety of subjects and career interests which will help shape your future. 
BBC Bitesize: Wondering which GCSEs you should take? Watch BBC's quick guide to help you decide! 
Explore GCSE Subjects: Check out these pages if you want to explore subjects to help you decide.
Careerpilot: Many schools have signed up to this site which guides students in making the right GCSE choices.  This site is interactive and provides you with career tools to map your skills and the future.
What animal are you?: Take the Buzz quiz to help you understand yourself and your abilities, what motivates you and what you enjoy doing.
My choices vs University: If you're wondering how important GCSE choices are when it comes to university, this link will guide you on how your choices now will impact your future.
How should I choose my GCSE subjects?
Whatever your choices it should be yours to decide. Make it matter! There's no "right" way to choose your GCSE options, but it does help if you think about your future when making your decisions. For example, if you know whole-heartedly that you want to be a doctor, then choosing subjects related to that job like physics, chemistry and biology will certainly be useful.
What career do I want to have?
You should also consider whether your chosen career will require you to get more qualifications in the future. For example, in order to become a doctor, you'll also need to have A-levels and then go on to study medicine at university. Although it may seem like a long way away, you might want to consider what qualifications you'll need to get into university (if that's your plan) because the subjects you take at GCSE level could have an impact.
Should I keep my GCSE options open?
On the other hand, if you don't have a clue what career you want in the future (like most students in Year 9), then you should probably aim to keep your options open. Studying a range of subjects will provide you with a good overview of different topics and different ways of studying, which can help you identify what subjects you are best at. If your school has a Careers Advisor then talk to the advisor to see if you can get a feel for what kind of career you might like to do.
Should I take the same GCSE subjects as my friends?
It can be easy to decide to choose the same subjects as your friends. Although being in the same classes as your friends has its advantages, you should bear in mind that everybody is different and everyone has subjects that they're better at than others. Just because your friends are taking a certain subject, that doesn't mean that you should take it too.
Should I choose my GCSEs based on my teachers?
Although it can be tempting to choose your subjects based on what teacher you might get, we suggest that you resist. Everyone has their favourite teachers but there's no guarantee of who you'll get for your GCSEs. You should base your decisions on the subject itself rather than the teacher who will be teaching you.
How will my GCSEs affect my future?
As a general rule, the more qualifications you gain throughout your life, the less important your GCSE options become. For example, if you end up studying at university and gaining a degree, potential employers are more likely to be interested in what you studied there, rather than what you studied when you were 16.
However, everyone's career path is different and you might decide that continuing in academic education just isn't for you. If this is the case, you'll want to have the best GCSE qualifications you can get in subjects that are most relevant to what you want to do.
It's also worth bearing in mind that if you do leave school after your GCSEs, there nothing stopping you from going back into education in the future to study for A-levels.
Hopefully, you'll have a better idea of what GCSE options are available to you. Good Luck with your choices. Make them count! Make them yours!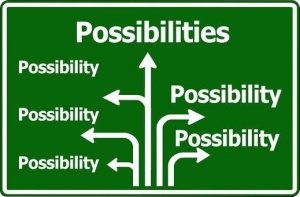 You might be interested in: