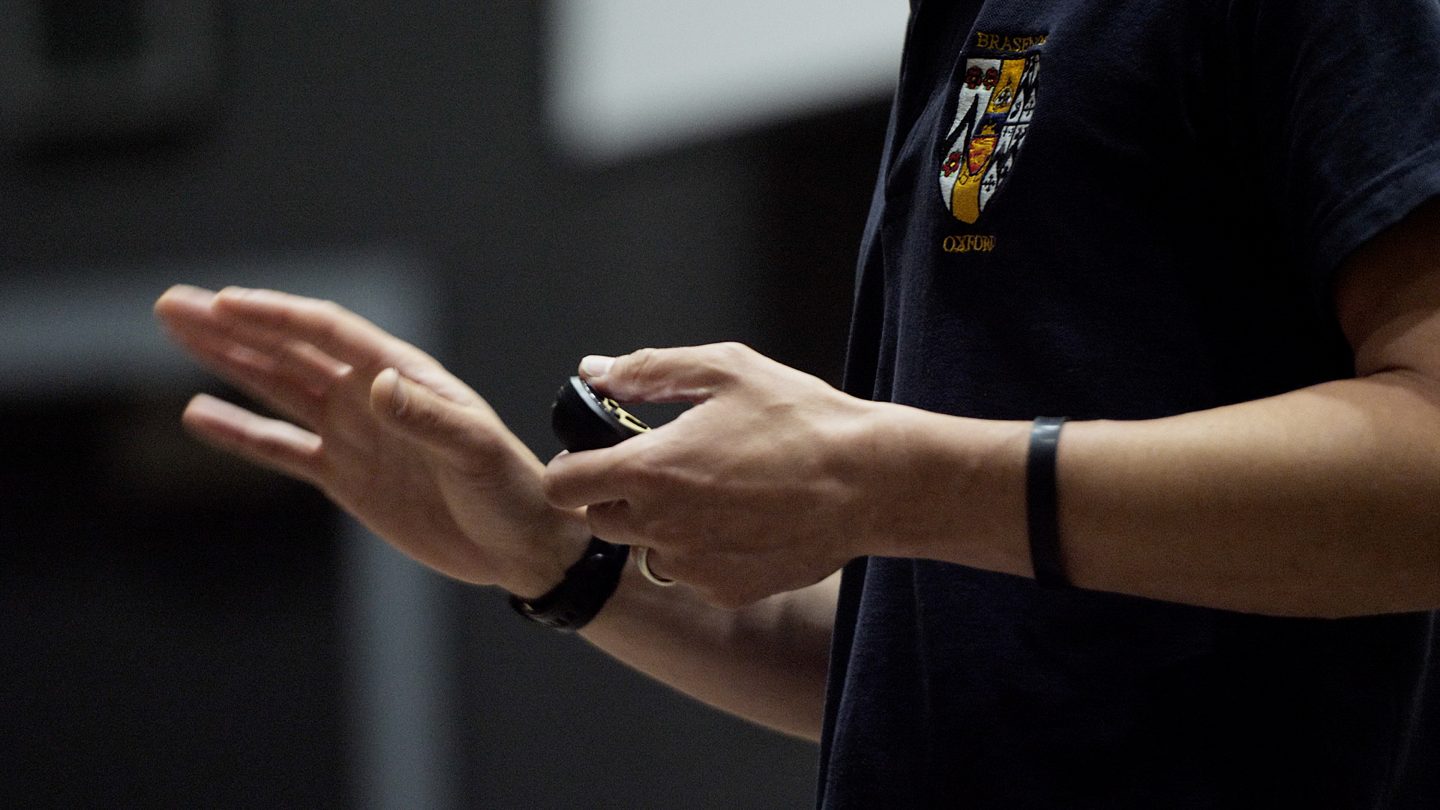 For teachers: resilience for transition to higher education
Empowering school staff to better support the mental health, resilience, and wellbeing of pupils in KS4 & 5 for successful transition to university. Developed and delivered by the University of Oxford.

At Study Higher, we know from talking to our school contacts that there is a real need for additional professional support and training. That's why our Study Higher team at the University of Oxford put together this resource aimed at school staff to explore aspects of resilience, mental health and wellbeing in preparing young people for the transition to Higher Education.
Summary
A programme of resources for school staff (teaching and support staff with pastoral contacts or duties) to help empower them to support their students' resilience and wellbeing, factors correlated with WP-criteria and with access and success at Higher Education. A series of professionally filmed video segments introduce teachers to academics and their current research on mental health and wellbeing, as well as to expert practitioners and delivery managers in the field. Downloadable resources and signposting will provide participants with a toolkit for implementing their learning.
Aims
To better empower school staff to better support the mental health, resilience & wellbeing of pupils in Key Stages 4 and 5.
Objectives
To present a programme of learning from expert researchers and mental health and wellbeing practitioners.
To develop teachers' theory and praxis to support their students in successfully transitioning to higher education.
Increase teacher confidence.
NERUPI objectives
Develop students' confidence and resilience to negotiate the challenge of university life / Embrace the challenge of Higher education and make a successful transition to university [B4].
Develop students' study skills and capacity for academic attainment / Identify and develop skills and capacities needed to achieve academic success [P4].
Learning outcomes
Teachers will:
feel better enabled to support the mental health, resilience, and wellbeing of pupils in KS4 and KS5.
have a better understanding of some of the ways that mental health and wellbeing issues can affect the resilience of pupils.
have a better understanding of the link between resilience and progression to HE.
would know what to do or where to go for help to support the resilience of their pupils.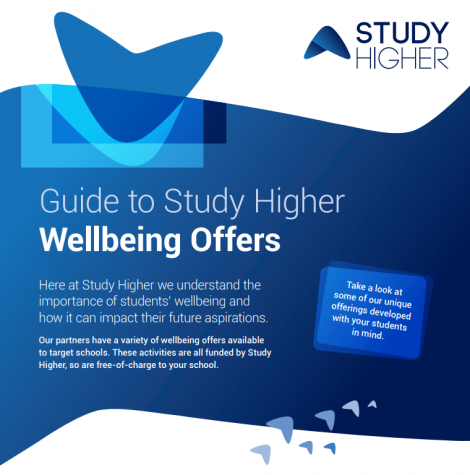 Our wellbeing offer
This workshop is part of our wellbeing offer to schools. You can view all the wellbeing provision via the link below.
Termly Newsletter Sign Up