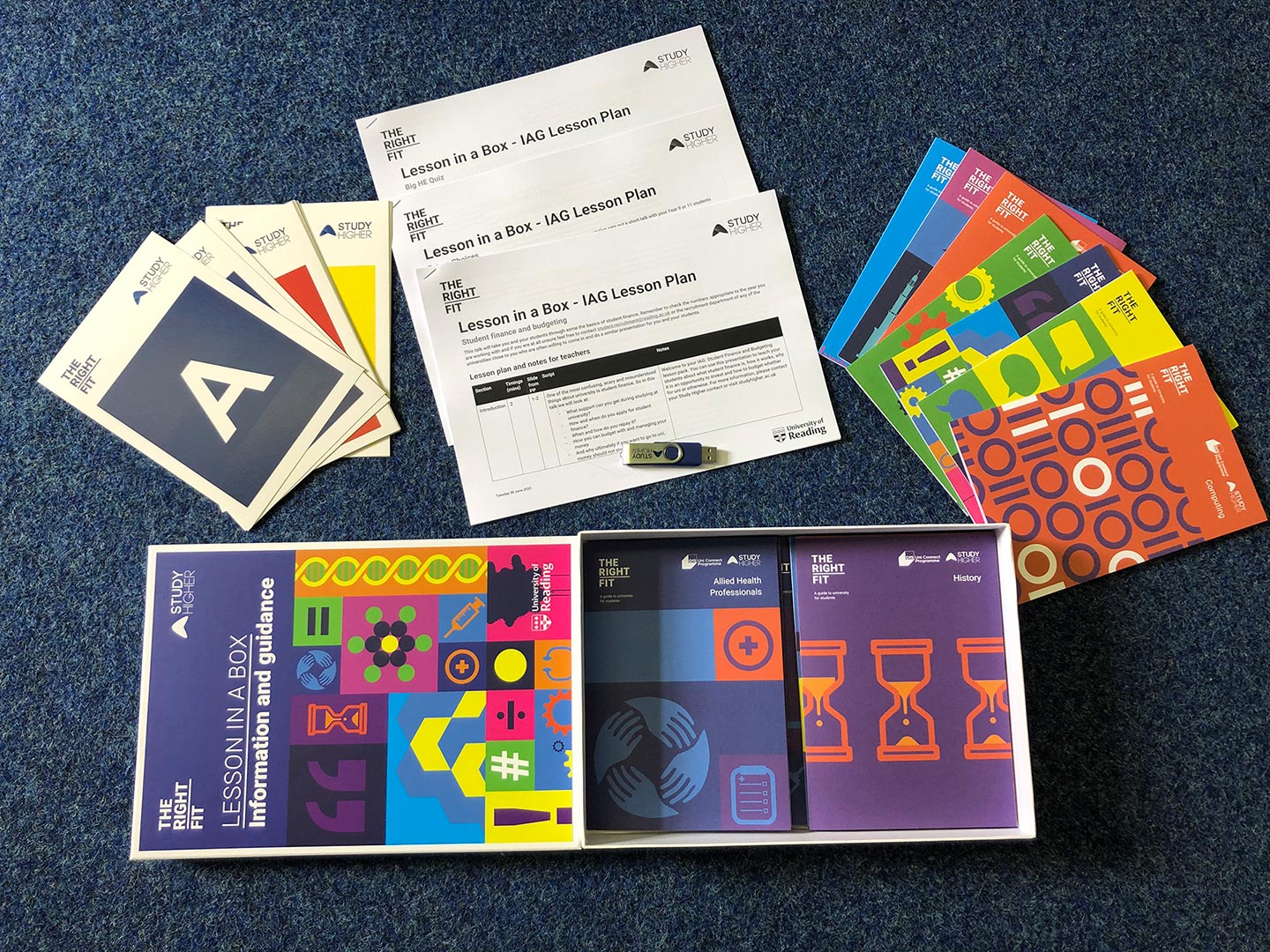 Subjects in a box!
'Subjects in a box' are a FREE collection of different university subject boxes available to teach in-school, complete with lesson plans and resources.
Activity type: subject specific workshops which can be delivered in-school or on campus, by school staff or by the Study Higher/Reading University team.
Aim: to support the school curriculum with subject specific content linked to university study.
Year group: years 9-11
Gatsby Benchmarks: 7
The subject specific workshops have been expertly curated and designed by university academics at The University of Reading and Study Higher, and are presented in easily accessible boxes. The boxes contain resources that can be used to support the curriculum. The subjects available are: English Literature, Classics, Maths, Physics, Archaeology and general higher education information, advice and guidance. 
How to order Subjects in a Box?
If you would like to receive one of these FREE boxes please contact your HELO or email info@studyhigher.ac.uk
Arrangements will be made with you for a free demonstration of the resource to your students and the box will then be left with your school for you to deliver going forward.
Lesson in a Box
At the bottom of this page is some information regarding this additional resource which is available to all schools. This FREE resource can ordered directly by clicking on the link in the box.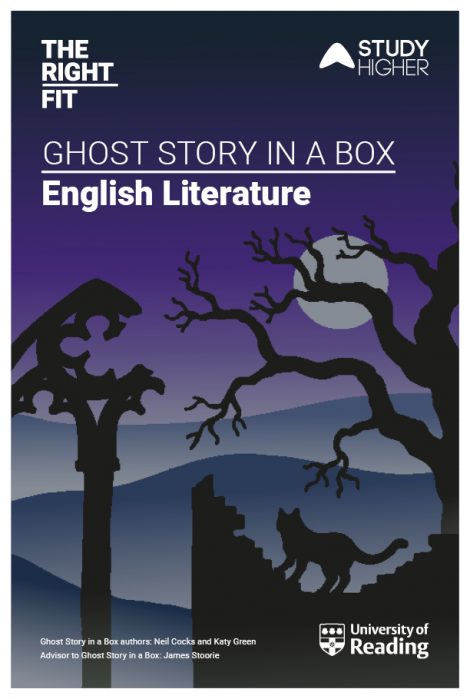 English Literature- Ghost Story in a Box
Ghost Story in a box includes activities designed to encourage GCSE level students to tell ghost stories as a group, learn about genre conventions, and to investigate the wider contexts of these stories. It aims to introduce literary ideas of trope, structure, context and criticism through an engagement with a popular form of literature.
Contents:
Instructions and additional information booklet x2

A spinner x2

A set of 28 cards x2

6 suggested introductory paragraphs x2

A USB loaded with the lesson plans and extra copies of materials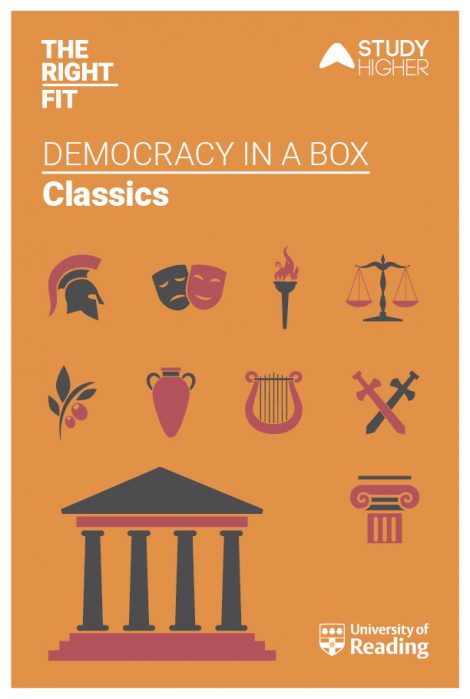 Classics- Democracy in a Box
Democracy in a box is a lesson with an interactive activity that focuses on subjects such as history, citizenship and politics. Using the example of ancient Athens, students will develop an understanding of the importance of a strong, impartial court system in any well-functioning democracy.
Contents:
Instructions and additional information booklet
30 x paper straws, and sheets of cardboard/cardstock
Psephoi (3D printed replica voting disks)
A flash drive loaded the teaching presentation and extra copies of materials.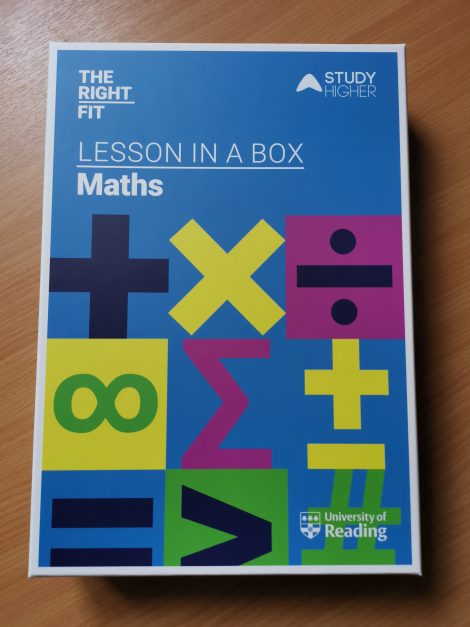 Maths
This exciting and interactive lesson will help students recap the theory and application of scales and the Pythagoras theorem as well as understand trigonometry and how to use it to solve real life problems. By using the interactive map students will be able to apply their new knowledge.  
 Contents: 
Lesson plan and presentation

Digital worksheet template 

Map of a town for the activity with 3D nets for buildings and the tree x4

A protractor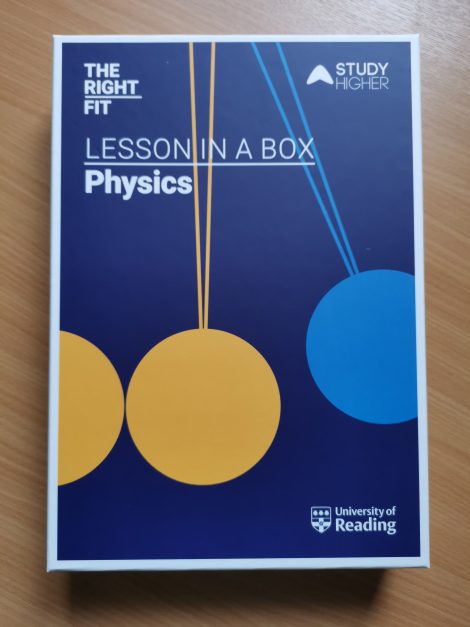 Physics
An exciting and interactive lesson leading to students developing a revision booklet and interactive poster about atoms and electricity.
Contents:
Lesson plan and presentation 

Worksheet template for your students ∙ Balloons 

An interactive poster with parts worth  around £100, including: 

Instructions to build poster 

Arduino touch board 

Conductive tape and dots 

A speaker 

Mini memory card with pre-recorded vocab definitions 

Batteries and battery pack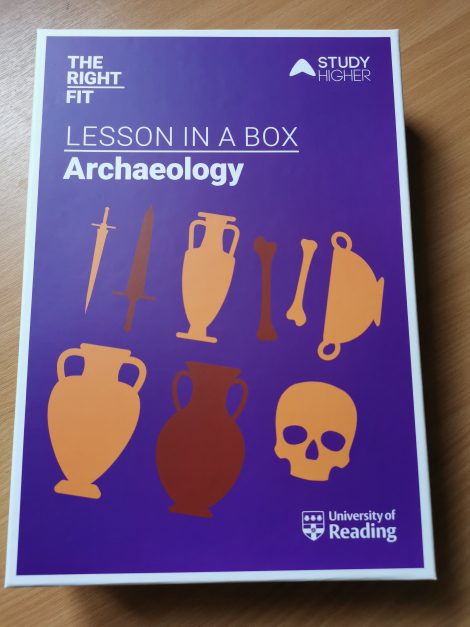 Archaeology
This box includes an archaeology lesson about the medieval ages and the Black Death.
Contents:
Lesson plan and presentation

Medieval Teenager card game

3D printed jaw

3D printed upper arm bone

Right Fit booklets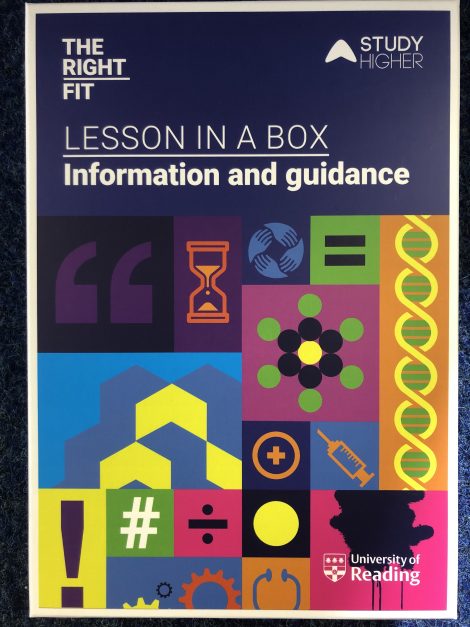 Information, Advice and Guidance
Topics:
General information about higher education

Future choices

Student finance and budgeting
Contents:
3 lesson plans.

Higher education quiz and resources.

The 'Bean Game' worksheets.

A USB with digital copies of all lesson plans and resources.

All 23 'Right Fit' subject specific career guide booklets and videos in digital form on USB.
Our Study Higher Programmes….
Termly Newsletter Sign Up