What is 'Bitesize passport day'?
Activity type: virtual workshops
Aim: the workshops aim to realise students' aspirations and increase their awareness of the options available to them in the future. 
Year groups: year 10
Gatsby Benchmarks: 2 and 7
Each workshop will include an email introducing the topic, a short video from one of our student ambassadors and a digital worksheet for students to complete. Each workshop should take about 30 minutes to complete.
Students who complete a quiz at the end of the six workshops will be entered into a prize draw to WIN a £10 Amazon voucher and a Study Higher goody bag!
The sessions are as follows:
Workshop 1: Comfort zones – discover why stepping out of your comfort zone is beneficial. See below for a content preview.
Workshop 2: Benefits of going to university & choosing a course – learn more about how going to university can benefit you and how to navigate choosing a course.
Workshop 3: Routes into higher education – discover the different pathways you can take to higher education.
Workshop 4: Virtual campus tour & student finance – explore different university campuses virtually and get an understanding about how to finance university.
Workshop 5: Societies – learn about the different societies and clubs on offer at university and have a go at creating your own society.
Workshop 6: Student ambassador Q&A – current students answer any questions you might have about university and their personal experience.
How to book:
Please get in touch with us to register your interest by emailing us at: passportday@studyhigher.ac.uk
We'll confirm your booking and send you all the materials you need via email for you to send to your students, as well as a step by step guide for you. You can choose when you want to run the workshops.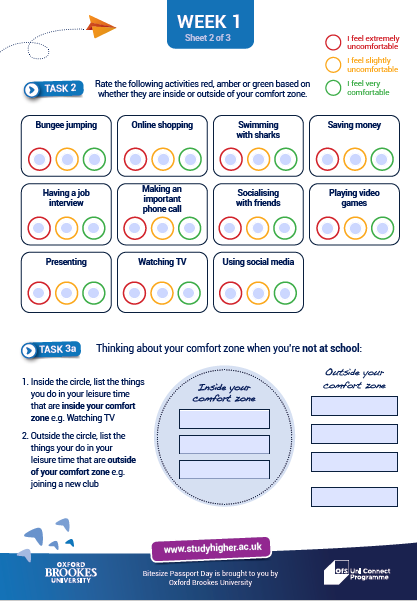 Week 1-preview
Take a look at the week 1 content (Comfort zones) via the link below.  Students can work through the activities on this worksheet to explore how they can strive to step outside of their comfort zone and prepare for their GCSE's.
Our Study Higher Programmes: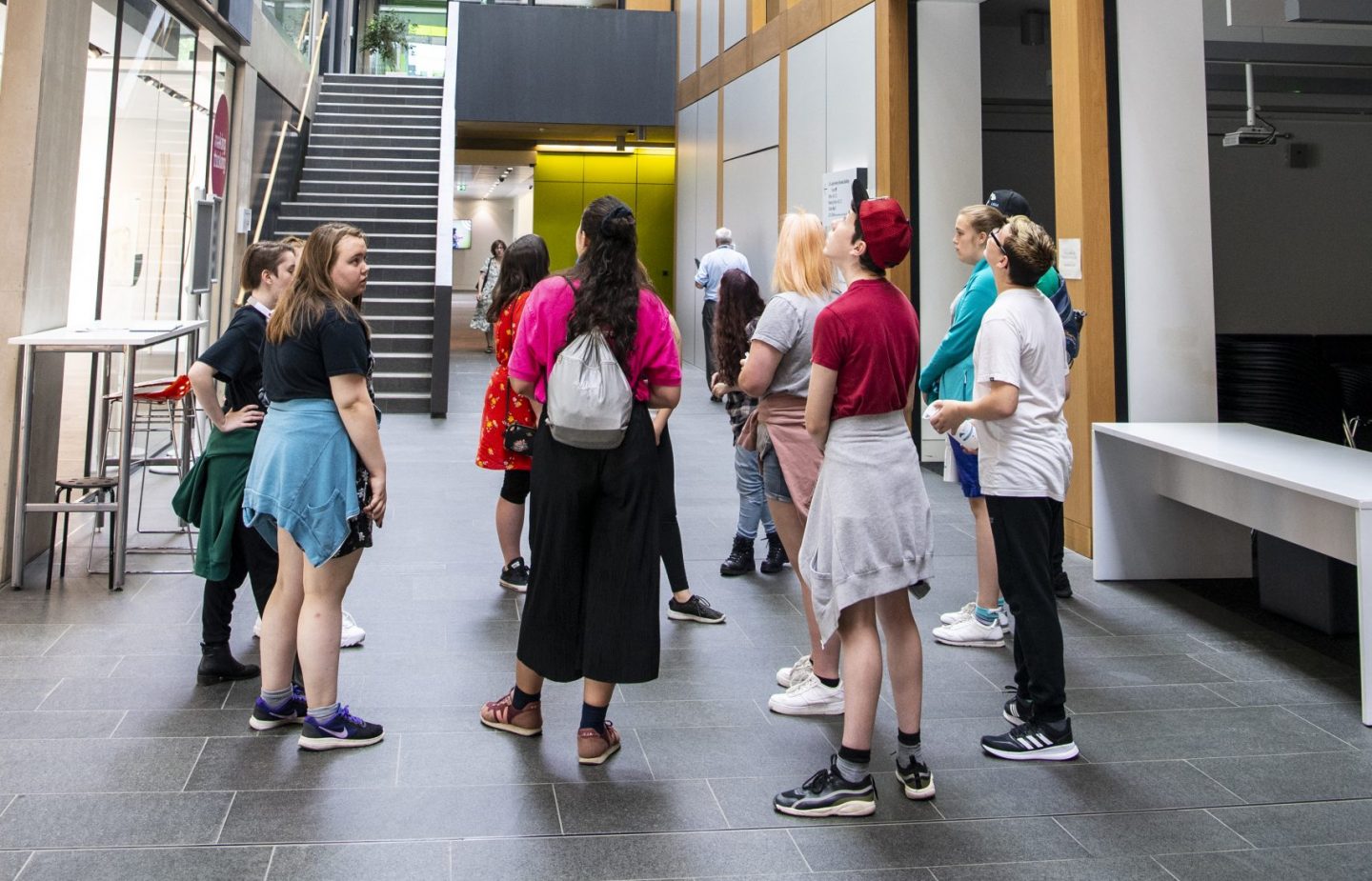 Termly Newsletter Sign Up