Getting through your GCSEs
Practical support and guidance to manage and succeed in year 11, from the University of Oxford

Activity type: free toolkit for in-class delivery and/or live webinar
Year group: year 11
Gatsby Benchmarks: 7
Aim
To offer practical support and guidance to enable year 11 students to manage their final GCSE year to the best of their abilities.
Objectives
To develop study skills (NERUPI P3)
To develop the capacity for and confidence in academic attainment (P3, B3)
To develop resilience in the face of educational pressures (B3)
Learning Outcomes
Through this programme, learners will:
Better understand how to maintain positive mental health and wellbeing during times of educational pressure through the provision of informed advice and guidance
Better understand how to prepare for GCSE assessment through the provision of informed advice and guidance
Have had positive interactions with HE staff and students and understood how HE relates to their current stage of learning
Have had opportunity to put into practice academic skills.
Summary
Providing practical support and guidance to enable Year 11 students to manage and succeed in their final GCSE year.
Revision timetabling
Revision tips and methods
Exam tips
Wellbeing and mental health
Study skills
No matter what form assessment takes this year, pupils still need to get through their final year of GCSEs, and the skills of self-directed learning and revision, and the capacity to take care of their wellbeing are arguably more important this year than ever before!
How it works
For now all of our activities are online only rather than in-person. There are three parts to the programme.
Toolkit: resources that we have developed that you can use either in full hour-long sessions or as bitesized chunks. Features a mix of videos, worksheets, and exercises.
Webinar: live webinar using and building on the toolkit. Usually one hour in duration.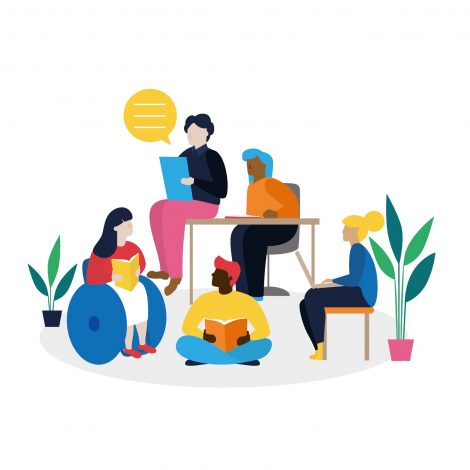 Booking
The 'Getting through your GCSEs' programme for 2020/21 is open for booking. To book now or make enquiries, please send us an email. We can discuss your needs with you by phone, videocall or email.
Eligibility criteria apply to access our programmes.
Felt better prepared to effectively manage their time
Understood that preparing for GCSEs is a useful transferable skill, for example for A-Levels/college, university, or work
Could better recognise their own well being needs
Could better recognise triggers and symptoms connected with academic pressure
of teachers would recommend to others
Felt better prepared to manage the pressures of revision and exams
I learned... That I need to motivate myself to take control of my time and revision so that I can succeed in exams
Year 11 pupil
I learned... That I can talk to people about my mental health and that there are people who can help with my revision
Year 11 pupil
Oxford Imps, goal setting and the mental health sessions were very productive and well organised. The staff were engaging and got their message across. Thanks for a great event!
Teacher
The most useful presentation was on the topic of mental health and wellbeing, which will allow me to get the best out of myself and maintain my health
Year 11 pupil
Found the day very interesting with lots of helpful handy tips that I will use throughout the school
Teacher
Goal setting and motivation [session] was very down to earth and truthful
Year 11 pupil
The examiner tips were really helpful as I found out how to answer my GCSEs perfectly
Year 11 pupil
Our Study Higher programmes