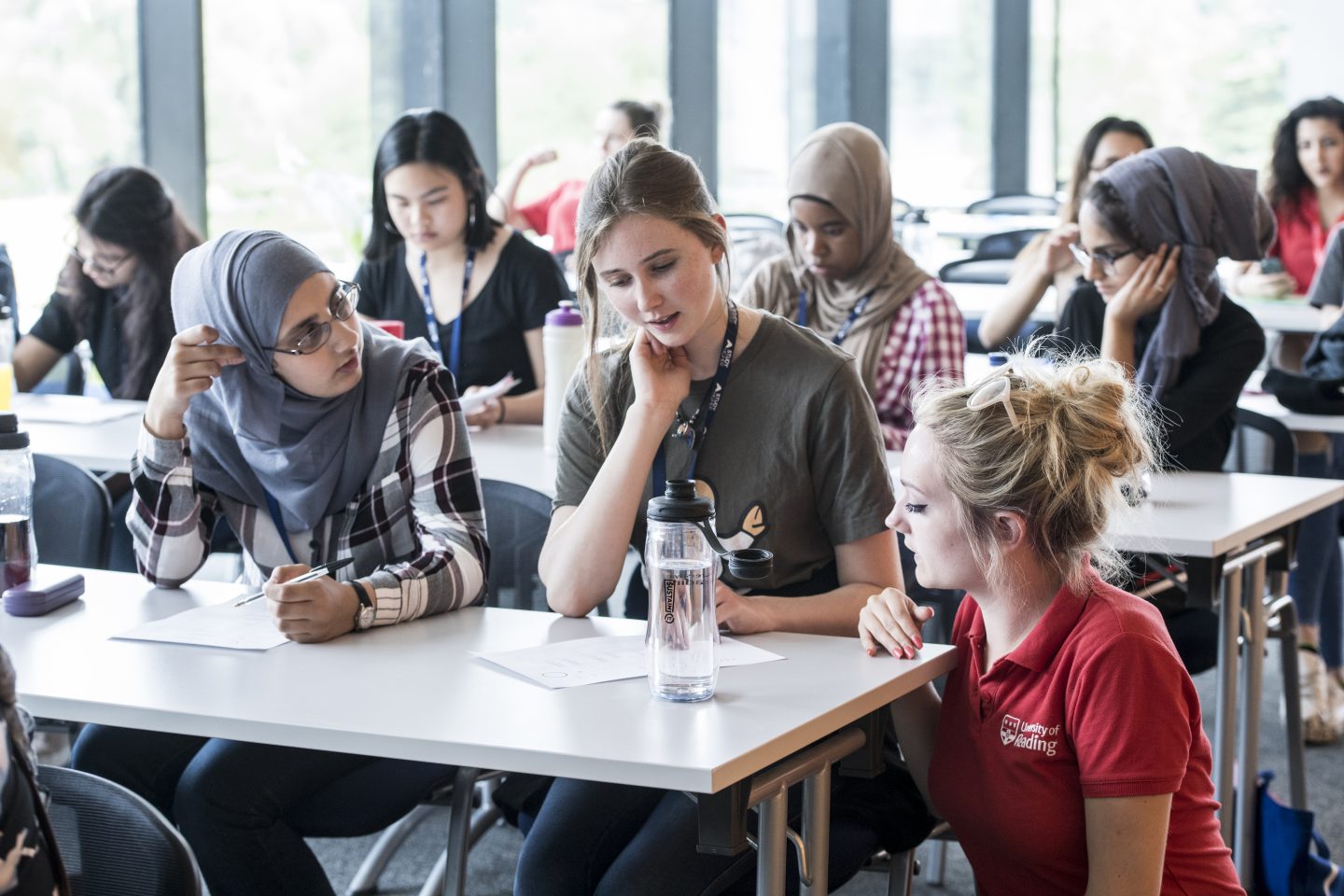 Activity type: virtual or in-school workshop
Aim: to introduce students to a host of valuable websites and resources which will help them navigate their next steps, whether this is going onto higher education, further education, apprenticeships or employment.
Year group: years 10 and 11
Gatsby Benchmarks: 7
Gear Up is a one-hour workshop delivering impartial information on the range of progression routes available to students post-16. The workshop helps ensure that, however students decide to study, they can make the best decision for them. Students will be provided with resources to use within the workshop and for ongoing support (see details about the workbook below).
Students will:
Discover the various pathways to higher education, further education or employment.
Research different careers and map out their own future.
Explore apprenticeship opportunities in their area.
Navigate useful websites for information specific to their career and educational pathways.
Understand the differences between qualification levels.
Gain an understanding of the benefits of apprenticeships and degree apprenticeships.
Gear Up is developed and delivered by Study Higher at Oxford Brookes University.
How to book a session:
If you would like to find out more or book a session please email the Study Higher team at Brookes University: gearup@studyhigher.ac.uk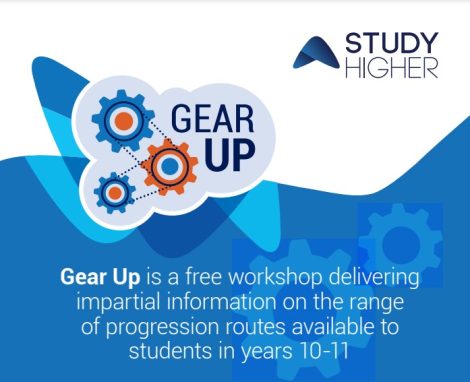 'Gear Up' flyer
Please download the Gear Up flyer and display, share and circulate.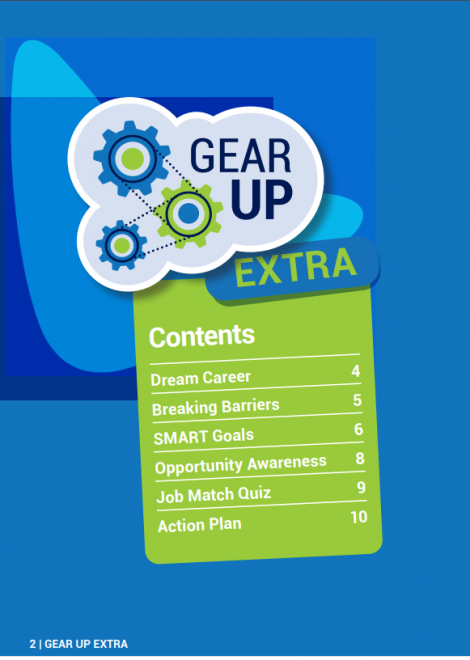 'Gear Up' workbook
The 'Gear up' workshop is accompanied by a digital workbook (an editable PDF) with activities for students to complete throughout the session and beyond. You can view the contents of the workbook via the link below.
Our Study Higher programmes:
Termly Newsletter Sign Up