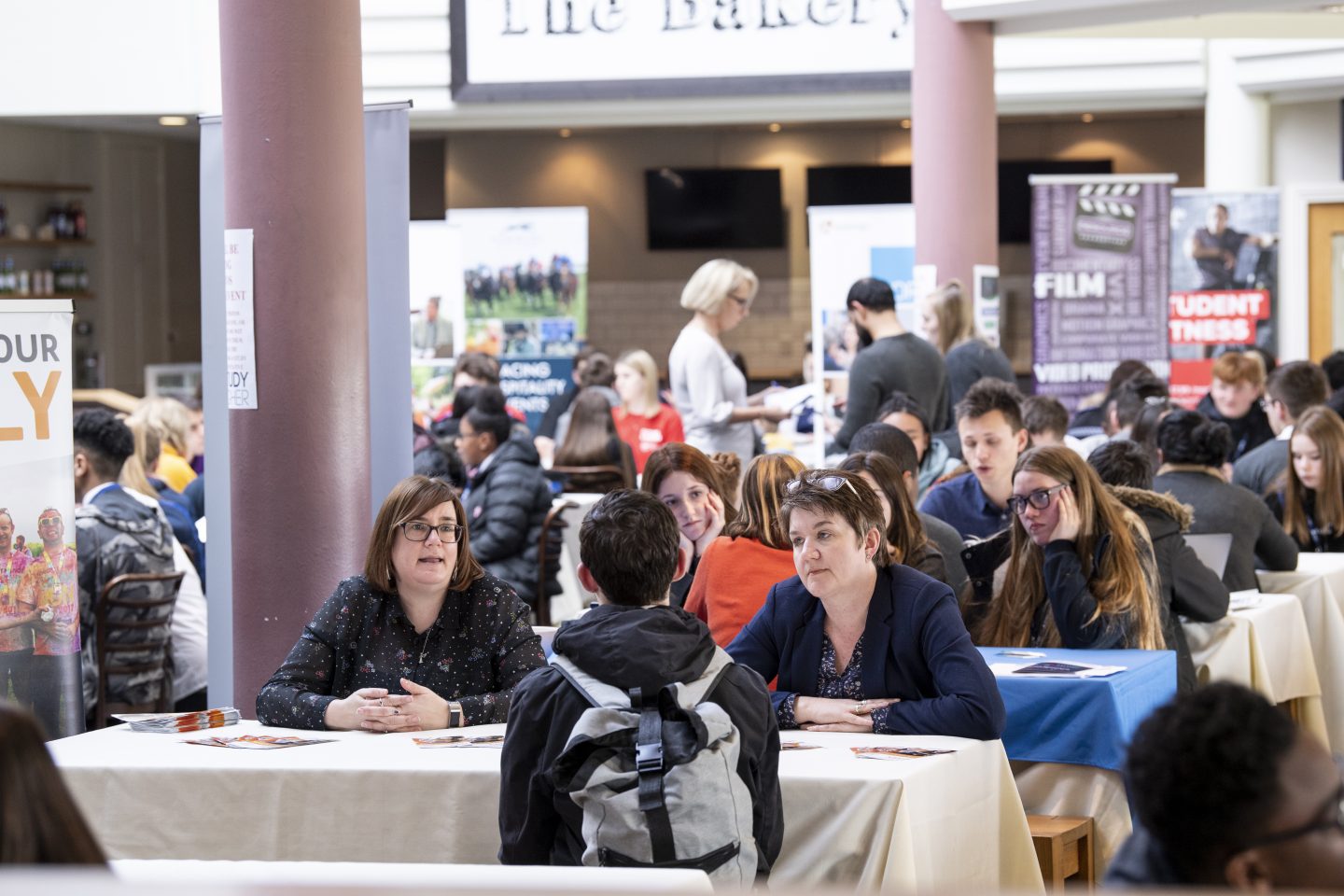 Future talent 2022
Berkshire's largest school speed networking event for students in year 10.
Activity Type: in person event
When: Wednesday 18 May 2022
Time: schools can choose either 9:30-12:30 or 12:45-15:30
Where: the Crowne Plaza, Winnersh, Reading
This year's Future Talent event promises to be even bigger and better than Future Talent 2020 which took place at Newbury Racecourse, just days before lockdown! Year 10 students from target schools across Berkshire will have the opportunity to meet with a wide range of employers as well as participate in seminars exploring different routes into future careers. Choose between a morning or afternoon session.
Why: by participating in this exciting event students will:
Broaden their horizons by meeting professionals from a wide range of employers
learn more about careers that interest them, as well as those they didn't know existed
increase their awareness of key growth areas within the regional economy
raise their aspirations about future career and educational choices
schools will benefit too:
The event will help your school work towards its Gatsby benchmarks as well as being a great opportunity for your students to get a better feel for the world of work and possible careers.
Places are limited and priority will be given to students living in identified gap wards. If you are not sure which of your students are in this priority group or have any further questions please contact your Higher Education Liaison Officer or Jo Ridley at jridley@brookes.ac.uk.
The flyer, which can be shared with school staff and students, can be downloaded below:
If you know of an employer who would be interested in joining us on the day please do share the employer flyer with them. This can be downloaded below:
Termly Newsletter Sign Up