Confidence to argue
Building year 10 pupils' confidence to produce good spoken arguments, from the University of Oxford

Activity type: free online toolkit, webinar, and competition

Year group: year 10
Gatsby Benchmarks: 7
Aim
To develop year 10 learners' confidence and capacity to make and present good spoken arguments
Objectives
To develop skills through educational projects which encourage active learning (NERUPI P2)
To increase confidence in their capacity to progress onto Higher Education (NERUPI B2)
Learning Outcomes
Through this programme, learners will:
Be able to identify some good and fallacious types of logical constructions
Be able to identify and speak about a topic about which they are passionate
Feel more confident in voicing their arguments
Have improved presentation skills
Summary
Offering effective tools for Year 10 students to build students' confidence to produce well-constructed written and spoken arguments.
How to structure ideas
Presentation skills
Spotting bad arguments and fallacies
Language fluency (linking words, pauses and connecting phrases)
Many young learners find it difficult to find the confidence to speak out on academic matters, and this confidence can adversely affect attainment and progression to higher education and fulfilling employment. Our programme offers a range of tools to support your pupils to develop key academic skills in critical thinking, creative ideation, structured responses to assessment, and authoritative presentation.
How it works
For now all of our activities are online only rather than in-person. There are three parts to the programme.
Toolkit: resources that we have developed that you can use either in full hour-long sessions or as bitesized chunks. Features a mix of videos, worksheets, and exercises.
Webinar: live webinar using and building on the toolkit. Usually one hour in duration.
Competition: participants will have opportunity to take the 'Confidence to argue challenge'. Working in small groups, they'll be tasked with finding and developing an argument which they will develop and present using the skills they have learned from the programme.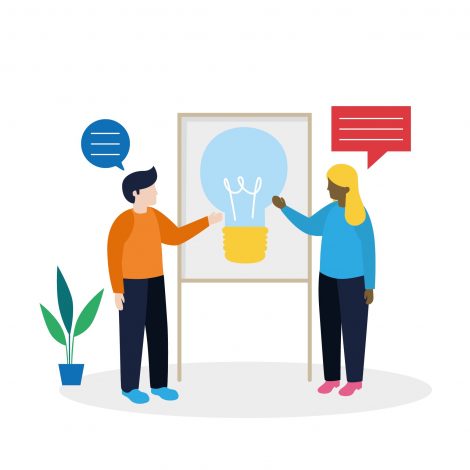 Booking
The 'Confidence to argue' programme for 2020/21 launches in the new year. To book now or make enquiries, please send us an email. We can discuss your needs with you by phone, videocall or email.
Eligibility criteria apply to access our programmes.
What people say about 'Confidence to argue'
Had a better idea of how to recognise good arguments
Had a better idea of how to make good arguments of their own
Had a better idea of how to present their arguments to others
Found individual sessions useful when averaged
The session was interactive, the content excellent and the girls were engaged. They were very impressed by the student ambassadors. Thank you so much for providing this for our students.
Careers and Employability Coordinator
I learned to speak with more confidence and clarity in my voice
A year 10 pupil
All of my students had a brilliant day and I am certain got a lot out of it. The event was really well run and superbly organised. It was both accessible and challenging for the students. it really helped them to put into practice skills, which will definitely help them in the future.
Teacher
I learned.... how to present and structure arguments properly
A year 10 pupil
Brilliant well planned day. Students were able to develop their arguments over time, with great advice about what makes a good argument and how to present.
Teacher
I learned what a premise was
A year 10 pupil
Thank you so much for arranging yesterday; our students had a fabulous time and were elated to do so well in the tournament!  A perfectly pitched day for our students, with great speakers and student ambassadors.
Teacher
I learned... how to look more open and confident
A year 10 pupil
Our Study Higher programmes