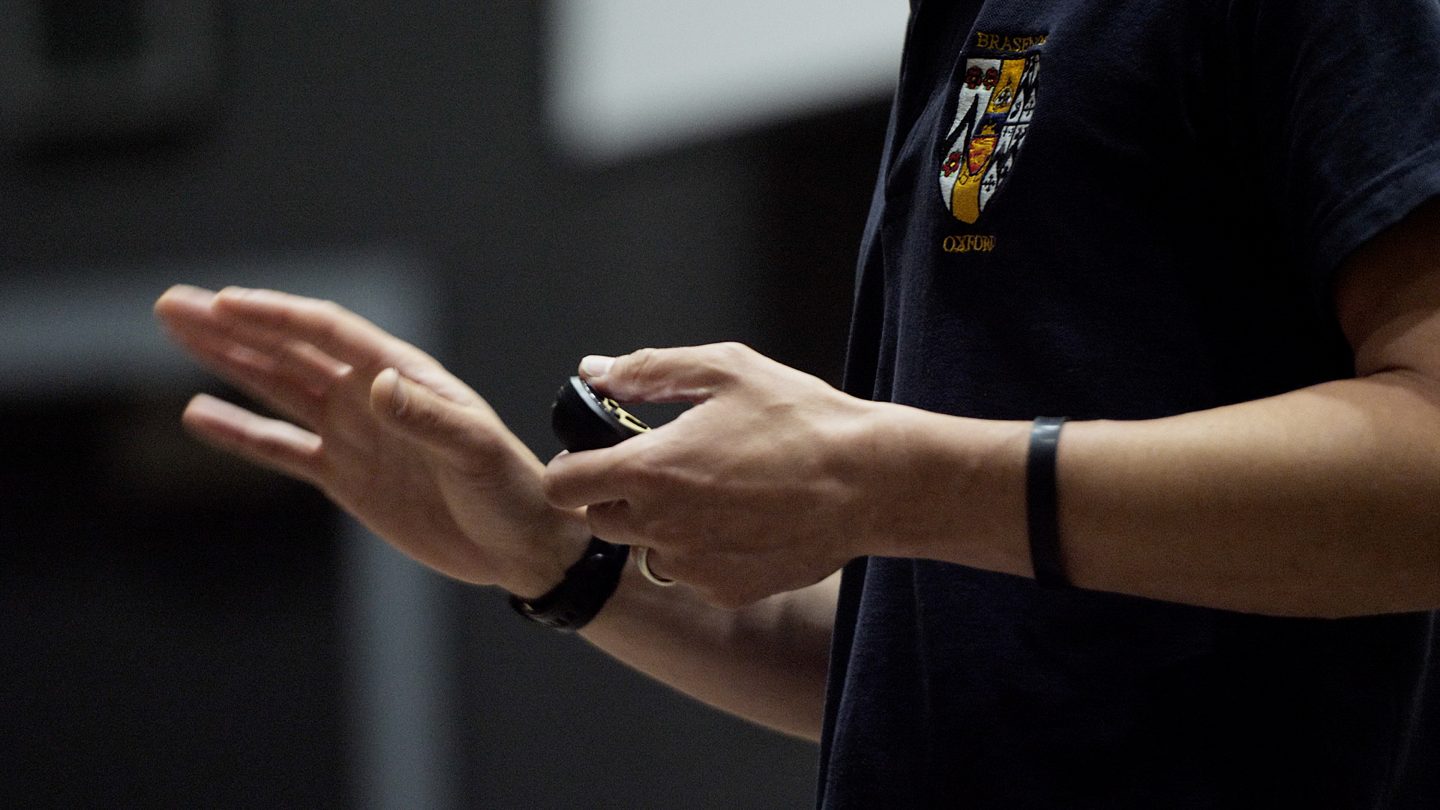 Confidence to Argue
Building year 10 pupils' confidence to produce good spoken arguments, from the University of Oxford

Confidence to Argue was a programme developed and delivered by the University of Oxford for Study Higher. Please check back later to find out about future iterations of this or similar projects.
Activity type: Workshop and student conference, in-person

When: Workshops available year round, student conference
Year group: year 10
Gatsby Benchmarks: 7
Aim
To develop year 10 learners' confidence and capacity to make and present good spoken arguments.
Objectives
To develop skills through educational projects which encourage active learning (NERUPI P2).
To increase confidence in their capacity to progress onto Higher Education (NERUPI B2).
Learning Outcomes
Through this programme, learners will:
be able to identify some good and fallacious types of logical constructions
to identify and speak about a topic about which they are passionate
feel more confident in voicing their arguments
improve their presentation skills.
Summary
Offering effective tools for Year 10 students to build their confidence to produce well-constructed written and spoken arguments:
how to structure ideas
presentation skills
spotting bad arguments and fallacies
language fluency (linking words, pauses and connecting phrases).
Many young learners find it difficult to find the confidence to speak out on academic matters, and this confidence can adversely affect attainment and progression to higher education and fulfilling employment. Our programme offers a range of tools to support your pupils to develop key academic skills in critical thinking, creative ideation, structured responses to assessment, and authoritative presentation.
Workshops
Our in-school workshops are ideal for small groups or classes due to the interactive nature of the activities.
Using Big Questions developed by the Oxplore project at the University of Oxford, we challenge and support participants to think like a university student to generate and use arguments in response to random prompts. This activity introduces concepts of critical thinking, academic arguments, and what university research and learning looks like.
Student conference
At the University of Oxford
Our exciting on-campus conference returns with support and guidance for participants to choose, develop and present the best argument on a theme revealed on the day.
Grow in confidence to produce and spot good arguments
Competition prizes
Experience university settings
The conference presents a mixture of plenary skills development and breakout development and practice sessions with close support from our student ambassador team. We support attendees to understand what a good argument looks like and how to communicate arguments well, and ask them to develop and present their own arguments in a friendly and supportive atmosphere.
It is preferable but not essential that student delegates have previously participated in the in-school workshop.
Further conference details
Attendees
Up to 30 attendees per school, who should comprise of eligible Office for Students Uni Connect outreach students. Your Higher Education Liaison Officer (HELO) can advise you further on identifying appropriate attendees.
Cost
All of our Study Higher events are free to attendent for eligible learners. Unfortunately we cannot provide lunch at this event. Attendees should bring their own packed lunch.

Coach booking instructions
Support for travel costs is available on a reimbursement basis, dependent on successfull attendance with eligible students. Schools should book coach travel themselves and let their Higher Education Liaison Officer know how much the coach will be.
On successful attendance at the event, the school should send the HELO a copy of the coach invoice, who will raise a Purchase Order for reimbursement.
Who do we work with
We work with 21 schools and colleges across Oxfordshire, Berkshire, Buckinghamshire, and Swindon. We target our work based on a locality-based measure for participation in higher education called POLAR. This means that we target our work at young learners from postcodes in areas where rates of going to university or higher education is lower than expected.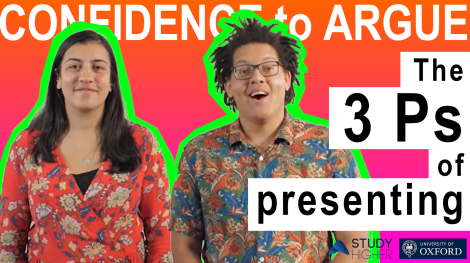 Tips for making confident arguments!
We asked the Oxford Imps to put together some tips and tricks to get you started with making your own confident arguments. Hit the link to watch our videos.
What people say about 'Confidence to argue'
Had a better idea of how to recognise good arguments
Had a better idea of how to make good arguments of their own
Had a better idea of how to present their arguments to others
Found individual sessions useful when averaged
The session was interactive, the content excellent and the girls were engaged. They were very impressed by the student ambassadors. Thank you so much for providing this for our students.
Careers and Employability Coordinator
I learned to speak with more confidence and clarity in my voice
A year 10 pupil
All of my students had a brilliant day and I am certain got a lot out of it. The event was really well run and superbly organised. It was both accessible and challenging for the students. it really helped them to put into practice skills, which will definitely help them in the future.
Teacher
I learned.... how to present and structure arguments properly
A year 10 pupil
Brilliant well planned day. Students were able to develop their arguments over time, with great advice about what makes a good argument and how to present.
Teacher
I learned what a premise was
A year 10 pupil
Thank you so much for arranging yesterday; our students had a fabulous time and were elated to do so well in the tournament!  A perfectly pitched day for our students, with great speakers and student ambassadors.
Teacher
I learned... how to look more open and confident
A year 10 pupil
Our Study Higher programmes
Termly Newsletter Sign Up