Big questions, little questions
Critical thinking skills for sixth form learners, from the University of Oxford

Activity type: free online resources and webinars

Year group: year 12
Gatsby Benchmarks: 7
Aim
To increase students' confidence in their capacity to progress to higher education by developing and enhancing academic skills in critical thinking.
Objectives
The programme's objectives (NERUPI P3-4, B4) are:
To introduce terminology and concepts of critical thinking
To develop confidence and skills for transition to university
To expose young learners to university research.
Learning Outcomes
Through this programme, learners will:
Develop their understanding of questioning approaches.
Feel more confident in creating their own research questions.
Develop their understanding of how to engage critically with sources of information.
Find out about the sorts of questions university researchers and students ask at university.
Better understand how university and school learning styles relate and/or differ.
Be better able to demonstrate critical engagement in assessment.
Summary
BQLQ is a programme of activities delivered by the University of Oxford for Study Higher to develop academic capacity in sixth form students, improving their confidence and resilience for transition to university.
It covers:
developing an independent research question, from ideation to refinement
developing critical thinking skills for academic and everyday use
demonstrating critical engagement in assessed work
These are essential skills not only for everyday life but also for academic progression. Many young learners are demoralised when the study and assessment techniques that they learned and used effectively for level 3 study do not translate well to university-level. This is often because of a lack of understanding of what critical thinking is, how to develop it, and how to show it. This programme helps young learners grasp these skills for use at A-Level and beyond.
How it works
For now all of our activities are online only rather than in-person. There are two parts to the programme.
Online resources: access our fantastic online resources now! Let our student hosts guide you through how to develop your critical thinking approaches and how to formulate good research questions for independent study (particularly good for EPQs). More to come soon.
Webinar: live webinar using and building on the online resources. Usually one hour in duration.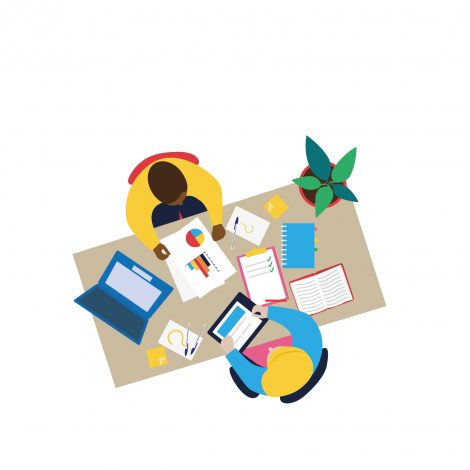 Booking
The Big questions little questions webinars for 2020/21 launch in the spring. To book now or make enquiries, please send us an email. We can discuss your needs with you by phone, videocall or email.
Our online resources are open access, though we appreciate it if users could complete the survey so that we can monitor and improve the resources. On request, we can help you adapt these resources for use in the classroom.
Eligibility criteria apply to access our programmes.
Our Study Higher programmes