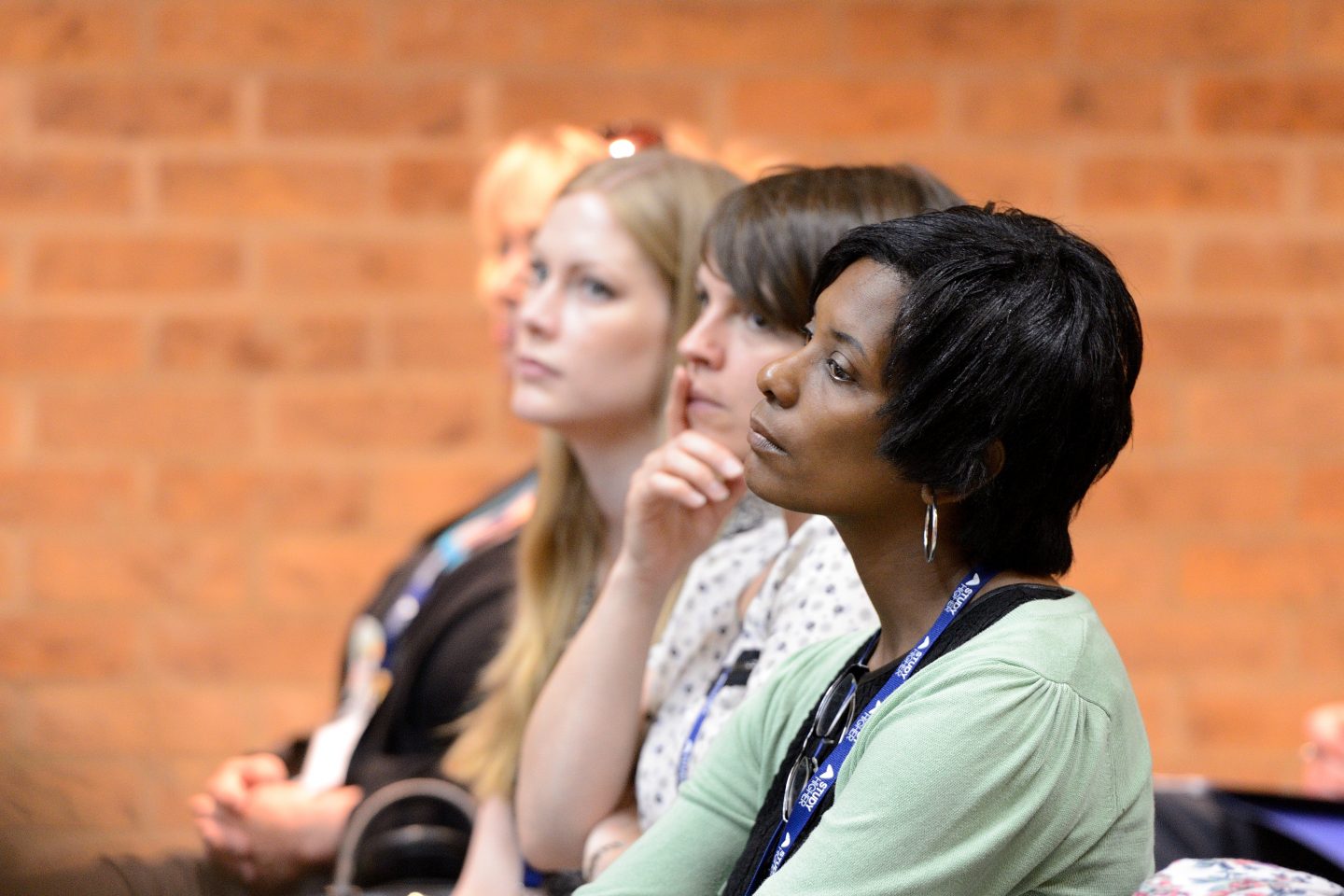 Study Higher Annual Access Conference: Friday 25th September 2020
Unlocking Lockdown: Practical approaches to moving university outreach forwards
This event is no longer live, however, all recordings are available to view below.
Hosted online by Study Higher and Buckinghamshire New University.
Since lockdown was implemented due to the Coronavirus (Covid-19) outbreak in March 2020 uncertainty has enshrined all aspects of education-related decision making. The higher education (HE) community are now faced with the immutable fact of the growing inequality gap for students from widening participation (WP) backgrounds and a dearth of concrete answers about what the future of HE and WP will look like.
The start of a new academic year was an opportune time to consider how – as a sector – we might be able to modify our practice to better access and retain WP students by building a sense of belonging within HE for diverse groups in the post-pandemic world. This virtual conference aimed to 'unlock lockdown' by exploring the impact of Covid-19 on work to support and increase access to HE of young people, and to provide participants with useful and practical insights and ideas to tackle barriers to HE entry in the new world order. Participants were invited to engage in discussions which reflect on past practice, understand where we are now, and to focus attention on the future of WP and outreach and how we might transform practice for long-term success in the post-Covid era.
We had an exciting line up of speakers who shared their views on the strategic factors we need to address ahead. All recordings are available to view below. 
10:00     Welcome
Professor Nick Braisby
Vice-Chancellor, Buckinghamshire New University
Professor Gavin Brooks
Provost and Deputy Vice-Chancellor, Buckinghamshire New University
10:10 
OfS Expectations for the Year Ahead
Chris Millward, Director for Fair Access and Participation at the Office for Students
10:40 
Challenging Structural Bias in Education
Sara Khan, Vice President Liberation and Equality, NUS
11:25 Workstream sessions
View a workstream (see handbook) and hear from 3 practitioners sharing practical solutions to some of the problems that have arisen from the response to Covid- 19. There were 4 sessions to choose from which ran simultaneously.
Workstream 1-Student Voice: Responding to Remote Learners' Needs
Developing Student Ambassadors, Winchester University
Unlocking Lockdown through Literature: Giving Students Voice in a Pandemic, University of East Anglia
Emergency Remote Teaching during the Coronavirus Epidemic, Strathmore University Kenya
Workstream 2-Innovative Ways of Working with Schools: Practical Perspectives from a Pandemic
Embedding Widening Participation in Schools' Virtual Work, University of Surrey and Kings College Guildford
European Connect and the Book Quest, University of Surrey
*Unfortunately, due to a technical issue, Jessica Cook (Practical Solutions to Overcoming Barriers to Accessing Careers Advice and Guidance, The Careers Lady) was unable to present on the day.
Workstream 3-Digital Belonging: Taking Outreach Events Online
Virtual Animal Club, Royal Veterinary College
Virtual Debating During the Covid -19 Lockdown, University of Kent
Virtual Summer School- Creating a Sense of Belonging, Oxford Brookes University
Workstream 4-Different Perspectives: Student Engagement and Empowerment
Keeping Students Engaged in a Virtual Setting: UniConnect in an FE setting, Go Higher West Yorkshire
Building Digital Confidence: Delivering Online Outreach Across the Generations, Birkbeck – University of London
Tackling Barriers to Progression, Slough and Eton CofE Business and Enterprise College
12:25 Lunch
13:45 Welcome back
Professor Elizabeth Cleaver
Pro Vice-Chancellor, Education and Digital, Buckinghamshire New University
13:50  
Overcoming the challenges of access to students
Richard Dorney- Savage, Area Manager (West) at The Careers and Enterprise Company
14:05
Capturing student engagement in online outreach
Annette Hayton, NERUPI convenor and senior research fellow at the University of Bath
14:20 Panel discussion
Looking forward: the future of outreach approaches over the next two years
Chair: Professor Gavin Brooks

Provost and Deputy Vice-Chancellor, Buckinghamshire New University
Mary Curnock Cook, Former Chief Executive of UCAS, Chair of Trustees of the Access Project and a Trustee at multi-academy Trust, United Learning, and Founders4Schools.
Anne-Marie Canning, CEO of the Brilliant Club
Dr Gurnam Singh, Associate Professor of Educational Attainment at Coventry University
15:20     Closing remarks
Professor Gavin Brooks
Provost and Deputy Vice-Chancellor, Buckinghamshire New University
15:30     Conference ends
Additional Material
We had a range of submissions to present papers at the conference but unfortunately we weren't able to include everyone. Below are some additional materials from providers who didn't present on the day but have still produced short clips about their work:
Clare Addy, Go Higher West Yorkshire
Moj Taylor and Aron Tennant, Push