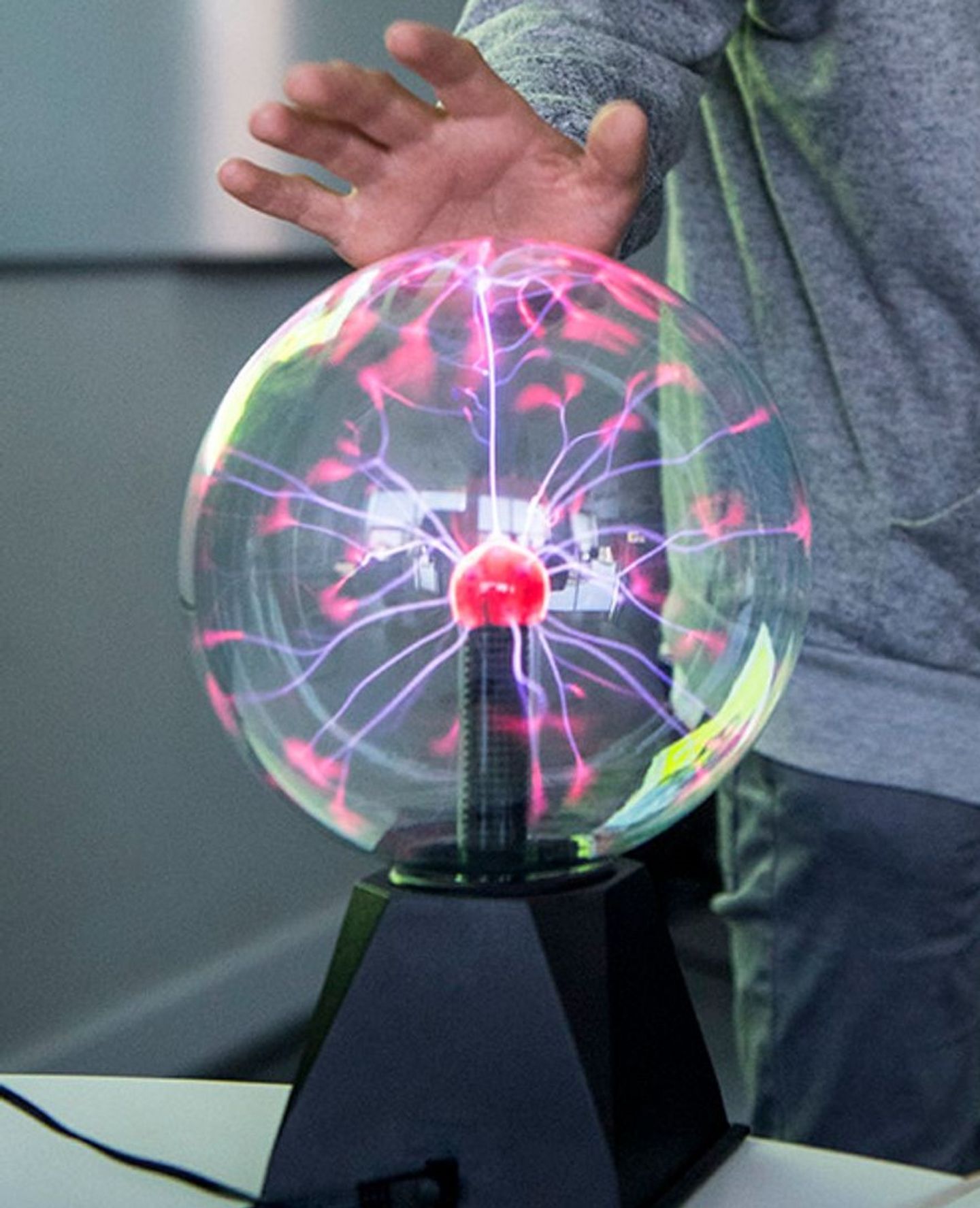 Events
This is the area of our website where we highlight current events and activities that are available to students and schools.
Where eligibility applies this will be indicated.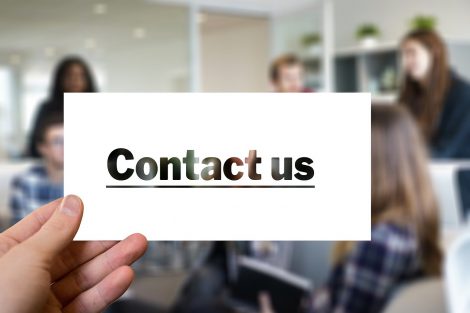 Event listings
If you would to talk to us about support for your school please get in touch with us at info@studyhigher.ac.uk
SPACE (supporting parents and carers in education)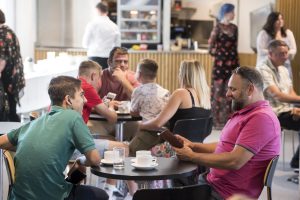 The 2023 series of SPACE is now open with a blend of FREE virtual sessions and one face-to-face session in a programme of designed to equip parents and carers with the tools they need to help their young people through secondary school. The programme explores higher education, further education and the opportunities available to young people. Parents/carers are encouraged to bring their young person along to the sessions.
The programme runs from Tuesday 31 January to Tuesday 7 March: attendance at all sessions is encouraged but not necessary.
For more information and booking details please see our bespoke SPACE page.
University of Oxford: Oxford Explained sessions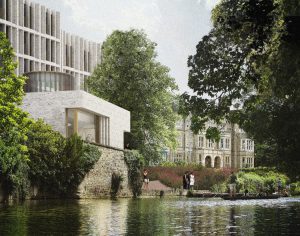 St Hilda's College, Oxford are offering a series of online Oxford Explained sessions for Y10-12 students wanting to learn more about the applications process at Oxford.
Each session is an hour long including a short Q&A at the end.
Thursday 09 March Year 12 9-10 AM Year 11: Oxford Explained, 09 March – join here
Wednesday 15 March Year 10 3-4 PM Year 10: Introduction to Oxford, 15 March – join here
Wednesday 22 March Year 11 3-4 PM Year 12: Oxford, How to Apply and Personal Statements, 22 March – join here
Year 10 and 11 events will also include relevant background information on higher education and all talks will include information about Cambridge in addition to Oxford. Both Year 10 talks will be identical, as will the Year 11 talks; the first Year 12 talk will have a more detailed overview of each stage of the application process, whereas the second talk will have a more brief overview to allow for more emphasis on Personal Statement advice.
Students can join via the Teams links above. To join, students should copy the link below to their browser (and if needed click 'Continue to Browser'), and when prompted enter their first or preferred name only.
Oxford Brookes University: Year 10 Study Conference

The conference is a full-day inbound activity designed to support the English, Maths and Science attainment of Year 10 students from Brookes' target WP schools currently on the 3-4 / 4-5 grade boundary.
Through a series of subject-specific sessions, students will have the opportunity to explore how their current learning in English, Maths and Science could be used to support their future education and careers.
The conferences can be booked on dates between now and May 2023.
Please click this link for more information and to book a place: Oxford Brookes University Year 10 Study Conference
New College Swindon: University Open Evening and other events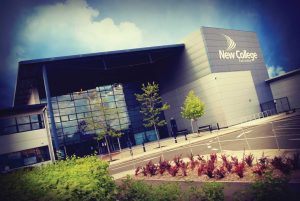 There is an amazing range of exciting degrees, HNDs and Higher Apprenticeships at New College Swindon and their new Institute of Technology at the North Star Campus. There are a number of dates coming up to visit and explore the sites and we have listed some below:
Dates for future open events during 2023 are as follows:
Thursday 16 March – North Star Open Evening (all ages, all courses)
Wednesday 29 March – Queens Drive Open Evening (all ages, all courses)
Thursday 22 June – Open Evening, both campuses
College Experience
These are open to all Year 10s and Year 11s in schools with 6th forms.
Thursday 29 June 2023 
Friday 30 June 2023
Monday 3 July 2023 – evening session
Tuesday 4 July 2023 
For more information and booking please click on this link: New College Swindon events
Oxford Brookes University: Royal Institution Masterclass Series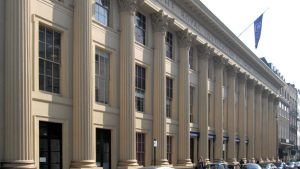 RI Masterclasses are hands-on interactive extracurricular sessions led by top experts from academia and industry for keen and talented young people. They are for Year 12 or 1st Year college students who are interested in studying Mathematics at University and can make all six dates in the series. All session run from 10am – 12.30pm.
The dates are:
Saturday 11 March 2023
Saturday 18 March 2023
Saturday 25 March 2023
For more information and to register please follow this link: Royal Institution Masterclasses
Buckinghamshire New University (BNU): Nursing and Midwifery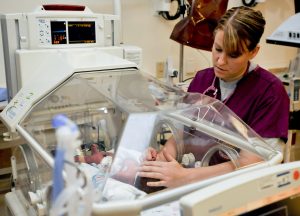 BNUs Nursing and Midwifery open days offer a great opportunity to find out more about BNU and your chosen course, meet some of the lecturers, and get all your questions answered. The courses take place at either Aylesbury or Uxbridge campuses.
BNUs next Nursing and Midwifery undergraduate open day is on:
Saturday 25 March 2023: 11am-2pm (Uxbridge)
Please click on this link to book your place: BNU Nursing and Midwifery virtual open days
Oxford Brookes University: Taster Days 2023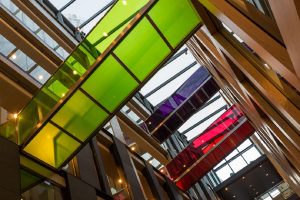 These are for students who might be thinking about going to university this year but are unsure of what course to study? Perhaps they're unsure of what student life will offer or what it will feel like to study at university level?
Please share the flyer and encourage students to attend some taster days with you so they can experience and gather the information needed to make the right choice for their future while experiencing first-hand what university lectures are like.
You can register to bring groups to multiple Taster Days.
Wednesday 8 March 2023: Entrepreneurs in the making (Option One)
Wednesday 8 March 2023: Architecture and the Built Environment
Wednesday 8 March 2023: Edible or Not? Experimenting with Cupcakes
Wednesday 15 March 2023: Identity and Difference
Wednesday 19 April 2023: Film, Music and Media
Wednesday 26 April 2023: Computing, AI, Motorsport and Maths
Wednesday 3 May 2023: Psychology in Everyday Life
Friday 5 May 2023: Power and Privilege
Friday 12 May 2023: The Breadth of the Biosciences
Friday 19 May 2023: Humanising the Future
Please click on this link to complete the booking form. Once completed, a member of the team will contact you to confirm your booking and provide further information and next steps: Oxford Brookes Taster Days 
Buckinghamshire New University (BNU) open days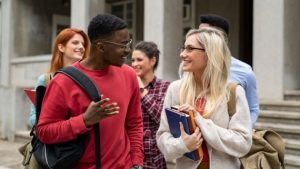 BNU understand that when it comes to deciding where you'd like to study, there are a lot of things to consider and their Undergraduate Open Days are a great place to start.
Whether you can attend in person, or online, Undergraduate Open Days offer a great opportunity to find out more about your chosen course, meet the course team, and get all your questions answered.
BNUs next undergraduate open days are on:
Saturday 11 March 2023: 9:30am – 3pm (High Wycombe)
Please click on this link to book your place: BNU open days
Big Questions Little Questions with the University of Oxford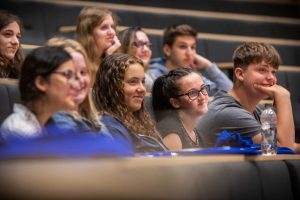 Our next student conference takes place on Wednesday 22 March 2023* and offers students a taste of the wide variety of research that undergraduates, postgraduates, and academics undertake, as well as providing study skills training to help them better demonstrate their critical engagement with subjects in assessment. Students can explore sessions on academic and critical thinking skills.
To see if your school is eligible, please check the Study Higher Higher Education Liaison Officer (HELO) team page. Then speak with your HELO for more information or refer to our dedicated BQLQ page where you can also make a booking.
Now open for booking.
*the conference is currently fully booked and schools will be now be added to the waiting list.
Oxford Brookes University: June Open Day for Schools & Colleges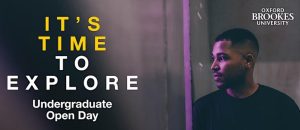 Friday 16 June 2023
Summer Undergraduate Open Days offer the chance to find out what it's really like to be an Oxford Brookes student. School and College groups are invited to join the open day to enable students to:
Find out about the courses they're interested in by joining subject-specific sessions and workshops
Chat to our staff and students and ask any questions they may have
Tour our campuses and accommodation options
Attend talks run by our Admissions, Accommodation, Finance & Wellbeing teams
For more information please email the team at: schools.liaision@brookes.ac.uk
To register please click on this link: Oxford Brookes June Open Day
Our Partners' Outreach Hubs
Each of our partner HEIs/FECs offer individual programmes/workshops/events which a school may be eligible to access and which can be arranged on mutually agreed dates. Use the links listed below to access each page, see what might be available and the contact details.
Buckinghamshire New University
Termly Newsletter Sign Up